29th August, Toronto — The Toronto International Film Festival® is excited to announce this year's global cohort of Rising Stars for 2023. The TIFF Rising Stars programme features actors on the verge of making a large impact on the international stage and provides them with an exclusive opportunity to experience and engage in professional development and mentorship sessions and industry events that provide valuable networking opportunities with established creatives at the Festival. All Rising Stars are featured in films and series from TIFF 2023's Official Selection, and join the Festival from around the world.
"Every year, we see the incredible impact of TIFF's Rising Stars initiative and are thrilled to announce the new 2023 cohort of the most exciting and up and coming on-screen talent," said Anita Lee, Chief Programming Officer, TIFF. "If you don't know who they are, you will soon."
TIFF Rising Stars will be celebrated at a special moment during the 2023 TIFF Tribute Awards presented by Bulgari. The annual event, taking place at the Royal York Hotel on Sunday September 10th, celebrates achievements across the film industry. New this year, the TIFF Rising Stars Tribute After Party will follow the dinner and awards ceremony with current and past Rising Stars mingling with film lovers for an evening of glamour and fun in celebration of emerging talent. Sarah Gadon, a former Rising Star from the program's first cohort, is chairing this fundraising event which also features DJ Karim Olen Ash. Other committee members include: Zubby Achara, Jordyn Benattar, Kyla Doering, Elizabeth Heggie, Sarah Jenkins, Carmen Madonia, Pooja Sihra, Nicole Tapscott, and Jorey Worb. Tickets are available by reaching out to [email protected].
TIFF RISING STARS

The 2023 TIFF Rising Stars are:
---
Adwa Bader (Saudi Arabia/USA)
NAGA (dir. Meshaal Al Jaser)
TIFF Share Her Journey Fellow
Adwa Bader is a Saudi American multihyphenate and interdisciplinary artist, actor, poet, and screenwriter. She's a Riyadh native who landed many roles as a commercial actor and model since 2008, working on short films and campaigns for many local and international brands and outlets such as Harvey Nichols, Destination, FarFetch, and Burberry. Bader published a limited and exclusive compilation of her poetry in 2020, and most recently landed her first lead role to star in director Meshal Al Jasser's feature film NAGA, which is set to be released in 2023.
---
Almudena González (Argentina)
The Ravaging Wind (dir. Paula Hernández)
TIFF Share Her Journey Fellow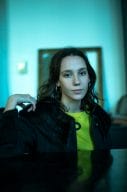 Almudena González is an actor born in Buenos Aires in 1999. Having graduated from the Vocational Institute of Art in 2016, she also trained with Federico León, Francisca Ure, Juan Onofri Barbato, Laura Sbdar, and Martín Flores Cárdenas. In 2021, she filmed Argentina, 1985, directed by Santiago Mitre; and in 2022, she filmed A Ravaging Wind, her first leading role, directed by Paula Hernández. She is currently studying for a Bachelor's Degree in Acting at UNA, which she entered in 2017. She teaches acting and poetry classes in self-managed, private workshops.
---
Amrit Kaur (Canada)
The Queen of My Dreams (dir. Fawzia Mirza)
TIFF Share Her Journey Giving Circle Fellow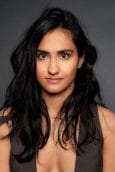 Amrit Kaur is an artistic hyphenate: an actor, comedian, director, and writer. She believes in acting as a humanitarian art form with the power to heal, transcend, and empower. Kaur will star in Fawzia Mirza's The Queen of My Dreams opposite Hamza Haq and Nimra Bucha. The film, premiering at this year's Toronto International Film Festival, follows a Pakistani woman and her Canadian-born daughter as they come of age in two eras. The actor is best known for her breakout role on Mindy Kaling and Justin Noble's HBO Max hit series, The Sex Lives of College Girls. Amongst myriad raving reviews, The Chicago Sun Times' Richard Roeper hailed Kaur's performance, where "in a cast of standouts, Kaur is the superstar… that funny, that clever, that captivating." Off-screen, Kaur continues to maintain a strong connection to theatre. She is an ensemble member of Gracemoon Arts Company, which is building an off-Broadway theatre opening in Brooklyn, NY later this year.
---
Aria Mia Loberti (USA)
All The Light We Cannot See (dir. Shawn Levy)
TIFF Share Her Journey Fellow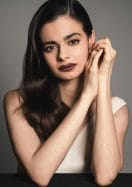 Aria Mia Loberti is an American actress, writer, scholar, and human rights advocate. She plays the lead role in Shawn Levy's adaptation of the Pulitzer Prize–winning novel All The Light We Cannot See. Loberti earned the part after a global search of thousands of actresses, despite no formal training; it's her first-ever acting role and is a leading example of authentic blind representation. A Fulbright Scholar with a master's degree in ancient rhetoric from Royal Holloway University of London, she is also a PhD candidate at Penn State University. Furthermore, as a supporter of UNICEF, Loberti is actively a passionate
advocate for human rights, environmental justice, and educational equity.
---
Cody Lightning (Canada)
Hey, Viktor! (dir. Cody Lightning)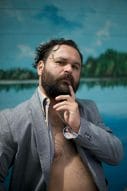 Cody Lightning is a world-class, generation-defining actor. Hailing from Samson Cree Nation in Maskwacis, Alberta, Lightning began acting at age five in the film Geronimo. Since then, he has become one of Hollywood's most active Indigenous actors, best known for his roles in Smoke Signals, The Brave, Brick, and many more. In 2023, Lightning will star in Marvel's upcoming Echo series. His debut feature film as a writer-director, Hey Victor!, sees Lightning revisit his iconic role in Smoke Signals. In recent years, Lightning has taken on greater creative responsibilities, including producing, directing, and writing, focusing on projects that highlight how fucking hilarious Indigenous people are.
---
Kudakwashe Rutendo (Canada)
Backspot (dir. D. W. Waterson)
TIFF Share Her Journey Fellow
Kudakwashe Rutendo is a fast-rising actor from Fort McMurray, Alberta, currently based in Toronto. She was first introduced to the performing arts through LIVE poetry, and since then her passion for performance has only grown. After graduating high school, she moved to Toronto to attend the University of Toronto and pursue a career in acting. Recently, Rutendo landed a role starring alongside actor Tatyana Ali in the feature film Giving Hope: The Ni'cola Mitchell Story (Lifetime). She is also a theatre actor featured in productions such as Lost Heroes of Oro (Theatre by the Bay), and Vierge (Factory Theatre). Rutendo is expected to have her breakout role in the upcoming feature film Backspot (Page Boy Productions), starring opposite Devery Jacobs (Rising Stars 2018), Thomas Antony Olajide (Rising Stars 2021), and Evan Rachel Wood.
---
Léah Aubert (France)
Sisterhood (dir. Nora el Hourch)
TIFF Share Her Journey Fellow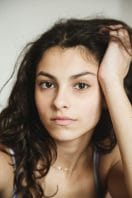 Always passionate about cinema, Leah Aubert started acting when she was seven in a
musical comedy. Since then, Aubert never stopped acting, going from theatre class in
school to acting in front of a camera. Her first step in front of the camera was in a 2021
student film. Recently, she starred in the movie Sisterhood by Nora el Hourch, and has also
created her own short movie, which she both acted in and directed.
---
Mark Clennon (Canada)
I Don't Know Who You Are (dir. M.H. Murray)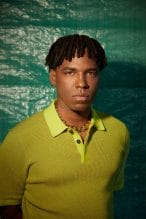 Mark Clennon is a Jamaican-born artist whose art is expressed through various mediums. As a musician, he has garnered fans worldwide with music that The Recording Academy describes as "mesmerising," MTV News recently described his art as "intimate and groundbreaking." In 2022, Clennon made history with the first music video set and shot in Jamaica to depict a same-sex on-screen romance instantly highlighting him as one of Jamaica's only openly gay performers. Clennon began his career in entertainment as an actor, but took a hiatus to focus on music. I Don't Know Who You Are marks his triumphant return to acting, with which he is able to marry his love and passion for music.
---
Tioreore Ngatai-Melbourne (New Zealand)
The Convert (dir. Lee Tamahori)
TIFF Share Her Journey Fellow
Tioreore Ngatai-Melbourne is a Māori Storyteller who is of Ngāti Porou and Ngai Tūhoe descent. She grew up on the East Coast attending Te Kohanga Reo o Itinoa and Te Kura Kaupapa Māori o Kawakawa mai Tawhiti. After completing school, Ngatai-Melbourne auditioned and was accepted into New Zealand's leading drama school, Toi Whakaari, where she graduated with a Bachelor of Arts Degree majoring in Acting (BA) in 2020. Ngatai-Melbourne is well known for her roles in feature films such as Hunt for the Wilderpeople (Kahu), Cousins (Adult Makareta), and Whina (Teenage Whina), as well as the TV series We are still here (Te Mauniko), Mystic (Maia), and Kairākau (Ruamahu). Ngatai-Melbourne has also discovered a passion for creating her own work, and most recently wrote, directed, and starred in her debut short film E Rangi Rā (Paea), supported by Māoriland Film. Her hopes and aspirations are to break the stereotypical way Māori are portrayed by decolonizing the screen and spaces, and above all, to make her Māori whanau, hapu, and iwi proud.
---
TIFF Rising Stars is produced by Jane Kim, Industry Programming Producer, with the support of Emma Bulpin, Rising Stars Programmer, and, Taelor Lewis-Joseph, Associate Programmer, Industry.