"Thursday's Widows" is a Mexican mystery thriller series released on Netflix based on the novel by Claudia Piñeiro.
Are you in the mood for a mystery series that reveals one revelation after another, with the final secret unfolding like a Matryoshka doll? "Thursday's Widows" has all these elements in a series that, in addition to its intriguing initial premise, knows how to unfold in its development.
You can tell that it is based on a good novel.
Synopsis
Altos de la Cascada, a community 50km away from civilization, full of privileges. Its members are only privileged individuals with high purchasing power. But behind the glamour and a life of luxury, everything is a secret.
It all begins one night, when the men of the community are electrocuted in the pool, in an apparent accident. What has really happened?
Review of "Thursday's Widows"
An excellent script based on a very interesting novel that, inevitably, would fall into the clutches of cinema first (there is a movie from a few years ago) and now in the form of a series. After the setup episode, the other five will reveal the secrets of each of the families (five) and the resolution of this twisted puzzle.
The best thing about the series is the characters. A series that takes the time to develop its stories and mysteries, with a solid foundation on which to build a plot of envy, sex, money, and inner misery that hides behind apparent wealth.
Whether the series contains an (obvious) social critique or not, that is for the viewer to decide, but it is a social critique that perfectly overlaps with the plot, justifies it, and blends seamlessly. Without this need to maintain privileges, there is no plot development, but this plot is not satisfied with being a mere critique, it also knows how to develop as a mystery thriller without losing its essence.
The secondary storylines are also interesting, the children of the protagonists, the servants, and everything that surrounds this mystery that could have been an Agatha Christie story, but knows how to develop with personality and, with good pacing and a good dose of surprises and twists, keep the interest at all times.
Technically well-done, with excellent, carefully crafted cinematography, good direction, and editing rhythm that knows how to maintain the suspenseful tone at all times.
Our Opinion
A series worth watching for its quality, intrigue, characters, and execution.
A mystery series that hooks you without disappointments.
The Cast
Cassandra Ciangherotti
Cassandra Ciangherotti, born in 1987 in Cuernavaca, Morelos, is a versatile Mexican actress known for her work in film, theater, and television. She hails from a family of actors, being the daughter of the late Fernando Luján and the sister of Vanessa Ciangherotti, Fernando Ciangherotti, and Fernando Canek, all involved in the entertainment industry.
Cassandra honed her acting skills at CazaAzul Artes Escénicas and Argos. In 2009, she achieved her breakthrough when she landed the lead role in the film "Viaje Redondo," directed by Gerardo Tort. Her portrayal of the character earned her the prestigious Best Actress award at the Festival International du Film D'Amiens. Shortly after, she starred in Gustavo Loza's "Paradas continuas" (2009). On the small screen, Cassandra was part of the series "Locas de Amor," produced by Carmen Armendáriz.
Omar Chaparro
Omar Rafael Chaparro Alvídrez, born on November 26, 1974, in Chihuahua, Chihuahua, Mexico, is a multi-talented Mexican entertainer. He is widely recognized as Omar Chaparro and has gained fame as a comedian, actor, singer, composer, producer, lecturer, and radio and television host.
Chaparro is renowned for his comedic characters, which he has created and performed in various radio and television programs where he also serves as a host. He has appeared in numerous Mexican and Mexican-American films and achieved significant recognition for his dual lead role in the Netflix musical comedy film, "Como caído del cielo" (Like Fallen from the Sky), paying homage to Pedro Infante.
Furthermore, Chaparro has made a mark in the Latin dubbing industry as the Spanish voice of the character "Po" in the popular movie franchise "Kung Fu Panda" and its sequels.
In addition to his success in comedy and acting, Chaparro has pursued a career as a singer and has released two albums. Notably, his album titled "Me enamoré de ti" garnered significant attention and featured three hit songs: "Sigues tan hermosa," "Me enamoré de ti," and "Aferrado.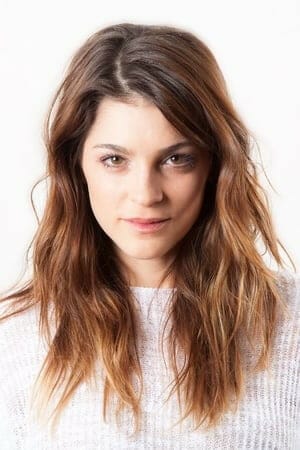 Thursday's Widows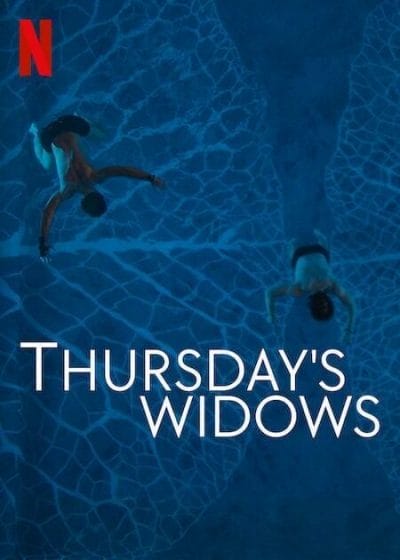 Name: Las viudas de los jueves
Description: Teresa discovers her spouse and his two closest companions deceased in their opulent neighborhood. As the facts unravel, hidden truths will also be revealed.
Seasons: 1
Country: Mexico
Director(s): Humberto Hinojosa Ozcariz
Writer(s): Javier Peñalosa, Gabriela Vidal, María González de León, Marina Rios
Genre: Mystery
Actor(s): Omar Chaparro, Cassandra Ciangherotti, Irene Azuela, Juan Pablo Medina, Zuria Vega, Alfonso Bassave, Pablo Cruz Guerrero
Companies: Netflix
Our Opinion
A series worth watching for its quality, intrigue, characters, and execution.
A mystery series that hooks you without disappointments.