Jules is a 2023 drama movie directed by irected by Marc Turtletaub, who also directed the films Little Miss Sunshine and The Incredible Burt Wonderstone. The screenplay was written by Gavin Steckler.
Synopsis
In the new movie Jules, Ben Kingsley stars as Milton, a lonely widower who lives in a small town in rural Pennsylvania. His life is turned upside down when a UFO crashes in his backyard and an alien named Jules (Jade Quon) emerges.
Milton and Jules quickly become friends, and Milton helps Jules to learn about human culture and society. In return, Jules helps Milton to overcome his loneliness and find new meaning in his life.
Release Date
August 11, 2023
The Cast
Ben Kingsley
Ben Kingsley, born Krishna Bhanji on December 31, 1943, in Scarborough, Yorkshire, England, is a highly acclaimed actor known for his remarkable performances on stage and screen. With his diverse range of roles and undeniable talent, Kingsley has become a household name in the entertainment industry. From his humble beginnings to his international fame, this article explores the life and career of Ben Kingsley, shedding light on his achievements, awards, and contributions to the world of acting. Read more
Harriet Sansom Harris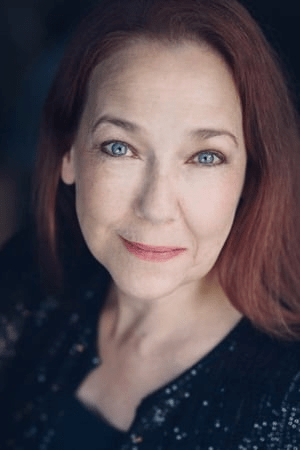 Harriet Sansom Harris, a native of Texas, discovered her passion for acting at a young age. At the age of seventeen, she was accepted into the prestigious Juilliard School in New York City. After completing her studies, Harris became a member of The Acting Company, a renowned repertory group comprised of Juilliard alumni who were part of John Houseman's Drama Division. She dedicated three years to the Company before deciding to primarily focus on regional theater. This decision proved to be fruitful, as it led to a successful career on Broadway and Off-Broadway stages.
However, Harris's life took a significant turn when she landed a role in the original cast of "Jeffrey," a highly acclaimed Off-Broadway production by Paul Rudnick that explored love in the midst of the AIDS epidemic. This opportunity opened doors for her in the world of television, including guest appearances on popular shows like "Frasier" (1993). It was on "Frasier" that Harris made a lasting impression with her portrayal of the ruthless, neurotic, chain-smoking agent, Bebe Glazer. Her performance garnered praise from critics.
In addition to her television work, Harris also received acclaim for her role as Vivian Buchanan on CBS's "The 5 Mrs. Buchanans" (1994). While she now considers New York City her home, Harris frequently travels to California for film and television projects. Her talent and dedication have made her a respected figure in the entertainment industry.
Jane Curtin
Jane Therese Curtin, born on September 6, 1947, is an American actress and comedian. She is widely known as the Queen of the Deadpan. Initially gaining fame as an original cast member on Saturday Night Live in 1975, she subsequently won consecutive Emmy Awards for Best Lead Actress in a Comedy Series for her role as Allison "Allie" Lowell in the 1980s sitcom Kate & Allie. Curtin later achieved success in the popular series 3rd Rock from the Sun, playing the character Dr. Mary Albright. She also reprised her SNL role in the movie The Coneheads and made a recent appearance in The Librarian: Return to King Solomon's Mines.
Jules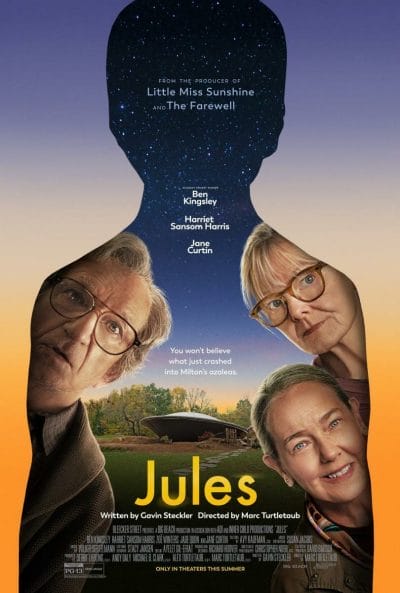 Movie title: Jules
Movie description: A flying saucer lands in the backyard of an elderly suburbanite with memory problems, who forms a bond with the scared alien inside.
Date published: September 15, 2023
Country: United States
Director(s): Marc Turtletaub
Writer(s): Gavin Steckler
Music: Volker Bertelmann
Actor(s): Ben Kingsley, Harriet Sansom Harris, Jane Curtin, Jade Quon, Teddy Cañez, Narea Kang
Genre: Drama
Companies: Big Beach