DJ Shadow has announced his new album, 'Action Adventure,' out October 27th on Mass Appeal/Liquid Amber. His eighth studio LP finds DJ Shadow continuing to evolve as a producer and songwriter over 14 mostly instrumental tracks. It is a thrilling new addition to an influential body of work defined by a restless ear, always searching to rescue some forgotten gem from the dustbin of music history or a fresh blast of sound from the cutting edge.
The video was directed by Stefano Ottaviano.
The first sampled words heard on 'Action Adventure' are "all my records and tapes." They are some of the only words heard on what is almost an entirely instrumental release; they're a kind of thesis statement for an inward-looking project, made by Shadow alone without any collaborators. Action Adventuretells the listener: "This is about my relationship to music. My life as a collector and curator. All my records and tapes, and no one else's."
Working on 'Action Adventure' pushed Shadow deeper into composition. "I didn't want to write music that was formatted for vocalists. I wanted to write music that flexed different energies," he says. Though he isn't classically trained, he asked himself questions like "which chord progression would be most natural here, and which would be least predictable?" and worked according to the inner logic that felt right to him. His rule for the record was simple: no compromises.
'Action Adventure' evokes the halcyon days of video store browsing, a fitting title for an album brimming with soundscapes and the menacing, mysterious feel that is laced through all of his work. 'You Played Me' was partly inspired by an eBay auction of 200 tapes that were recorded off the radio from a mix station that serviced the Baltimore/D.C. area in the '80s – a distinct blend of dance music, R&B and early hip-hop. Shadow auditioned records in his collection that he hadn't listened to yet while his instrumental bed looped underneath. He dropped the needle on an obscure R&B a capella 12-inch from the mid-80s and the track clicked together.  'Craig, Ingels, & Wrightson' is dark and ghostly, a nod to the '50s horror comic book artists name-checked in the track's title.  The cinematic final quarter of the album features the nearly 8-minute 'Reflecting Pool,' an experimental collage of crunching percussion and squelching synths.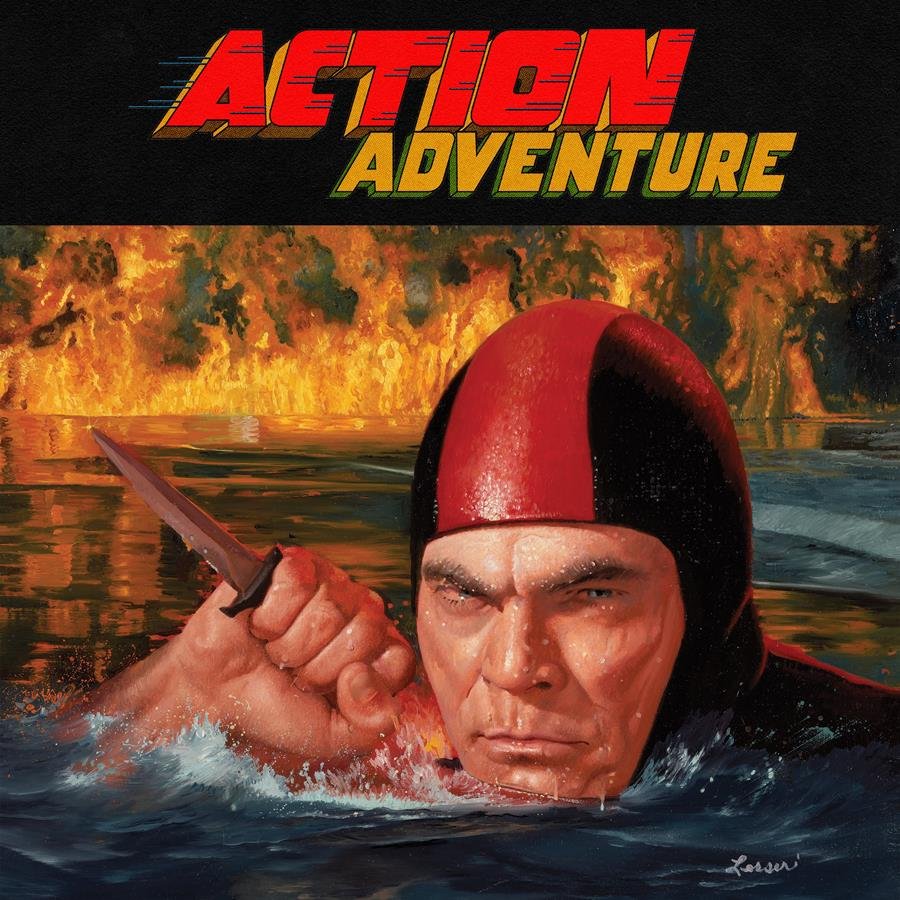 DJ Shadow has been releasing music for over three decades. His landmark debut 'Endtroducing…..,' released in 1996, is considered one of the finest albums of that decade, and continues to influence new generations of artists. In the past few years he's reached some tremendous new heights. 2016's The Mountain Will Fall featured 'Nobody Speak' with Run The Jewels. That single has long since gone gold, has nearly 100 million streams on Spotify, and continues to seep into the public consciousness as a soundtrack to countless spots in film and on TV. He returned in 2019 with Our Pathetic Age – a double LP featuring De La Soul (performing 'Rocket Fuel' together on Jimmy Kimmel Live), Nas, Run the Jewels, Pusha T, Inspectah Deck and Ghostface among others. The first disc featured all instrumental, original compositions, a foreshadowing of how Action Adventure would take shape.
Album track list
1. Ozone Scraper
2. All My
3. Time and Space
4. Craig, Ingels, & Wrightson
5. Witches Vs. Warlocks
6. A Narrow Escape
7. You Played Me
8. Free For All
9. The Prophecy
10. Friend Or Foe
11. Fleeting Youth (An Audible Life)
12. Reflecting Pool
13. Forever Changed
14. She's Evolving
Live shows
October 6 – Headlining Submersion Festival – Hammonton, NJ
October 21 – Mission Ballroom – Denver, CO w/ Thievery Corporation
October 22 – Radius – Chicago, IL w/ Thievery Corporation
More information