No Hard Feelings is a 2023 comedy movie directed by Gene Stupnitsky from a screenplay he co-wrote with John Phillips. It stars Jennifer Lawrence (who also produces) as a 32-year-old Uber driver who answers an ad to date a shy 19-year-old called Percy (played by Andrew Barth Feldman) in order to boost his confidence prior to college. Laura Benanti, Natalie Morales, and Matthew Broderick co-star.
Not all romantic comedies are "silly," nor are they all bad. This one has the cleverness to mock the genre while still adhering to all the rules, and above all, it features the wonderful Jennifer Lawrence, who shines in her charming role as a teenage seductress.
It hasn't pleased everyone, as we warned, but we found it, within its genre, to be sufficiently "silly," entertaining, and enjoyable enough to at least have a good time.
A romantic comedy that has the wisdom to create a well-drawn and likable character, Maddie.
You already know which Oscar-winning actress plays her.
Review of "No Hard Feelings"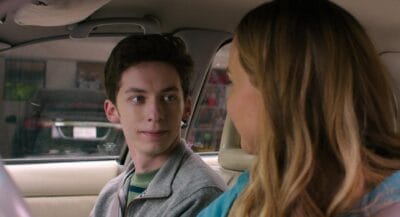 Good dialogs about a well-defined and likable character who steals the spotlight, scene after scene. A film that revolves around Jennifer Lawrence, but she does it well, with a lot of charm, without becoming cloying at any moment.
A film that aims to please the audience at all times with a character who, this time, is believable and benefits greatly from the invaluable help of the screenwriters, who know how to create good situations and dialogs that Lawrence interprets wonderfully in a character that, if not complex, is attractive enough to portray.
It may not be a memorable film, but it is one of those that passes through our lives without leaving a lasting impression, but also without causing harm, offering us good moments and (despite what some critics say) sufficiently funny laughter.
It has a great appeal: this time, they manage to achieve that touch that deviates slightly from the norm in such a rigid world, what we could call the "mischievous touch," charming enough to please and take us out of our routine without ultimately escaping the classic conventions of romantic comedy.
And it's true that a well-written character with good lines of dialog can go a long way.
Even in making a romantic comedy entertaining.
This film accomplishes that.
Our Opinion
"No Hard Feelings" is not wild but rather enjoyable, spicy, and tender. It's mischievous without going overboard, and it features Jennifer Lawrence, who convincingly portrays a light-hearted role.
Movie Trailer
Release Date
The film was released in the United States on June 23, 2023
The Cast
Jennifer Lawrence
Jennifer Shrader Lawrence, born on August 15, 1990, is an esteemed American actress. She held the title of the highest-paid actress worldwide in both 2015 and 2016, with her films grossing over $6 billion globally. In 2013, Lawrence was recognized as one of Time's 100 most influential people in the world and was included in Forbes' Celebrity 100 list from 2013 to 2016. Read more
Andrew Barth Feldman
Andrew Barth Feldman, an American actor, embarked on his journey in musical theater during his childhood by actively participating in local productions. His talent and dedication led him to win the prestigious award for best actor at the National High School Musical Theater Awards. As a result, he was given the opportunity to join the cast of Dear Evan Hansen on Broadway, where he took on the lead role.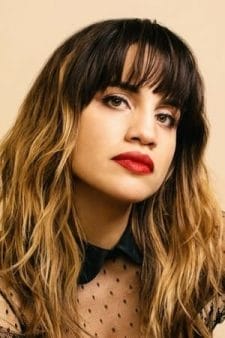 No Hard Feelings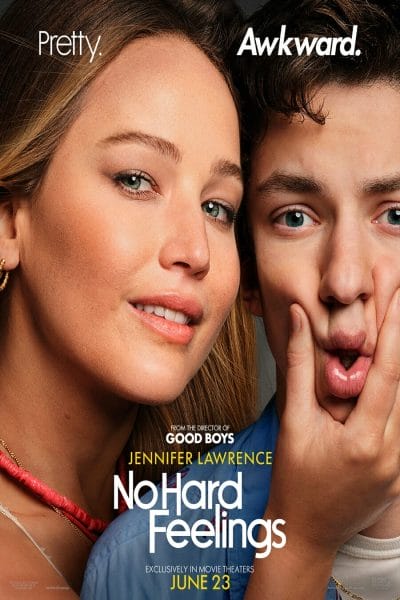 Movie title: No Hard Feelings
Movie description: On the brink of losing her childhood home, Maddie discovers an intriguing job listing: wealthy helicopter parents looking for someone to "date" their introverted 19-year-old son, Percy, before he leaves for college. To her surprise, Maddie soon discovers the awkward Percy is no sure thing.
Date published: August 27, 2023
Country: United States
Duration: 103 mins
Director(s): Gene Stupnitsky
Writer(s): John Phillips, Gene Stupnitsky
Cinematography: Eigil Bryld
Music: Mychael Danna, Jessica Weiss
Actor(s): Jennifer Lawrence, Andrew Barth Feldman, Laura Benanti, Matthew Broderick, Natalie Morales, Scott MacArthur, Ebon Moss-Bachrach, Kyle Mooney, Hasan Minhaj
Genre: Comedy, Romance
Companies: Sony Pictures, Odenkirk Provissiero Entertainment, Excellent Cadaver
Our Opinion
"No Hard Feelings" is not wild but rather enjoyable, spicy, and tender. It's mischievous without going overboard, and it features Jennifer Lawrence, who convincingly portrays a light-hearted role.