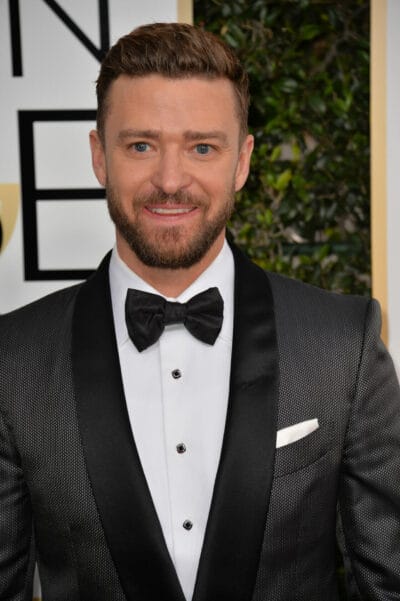 Justin Randall Timberlake, born on January 31, 1981, is an American singer, songwriter, and actor. He has achieved great success in the music industry, selling over 88 million records. Timberlake has received numerous awards, including ten Grammy Awards, four Primetime Emmy Awards, three Brit Awards, and nine Billboard Music Awards. He has also been honored with the Contemporary Icon Award by the Songwriters Hall of Fame and the Michael Jackson Video Vanguard Award. According to Billboard, he is the most successful male solo artist in the history of the Mainstream Top 40.
Timberlake was born and raised in Memphis, Tennessee. As a child, he appeared on the TV shows Star Search and The All-New Mickey Mouse Club. In the late 1990s, he gained fame as one of the lead vocalists and youngest member of the boy band NSYNC, which went on to become one of the best-selling boy bands of all time. Timberlake won two Grammy Awards for his debut solo album Justified (2002), which focused on R&B music, and its hit single "Cry Me a River". Another successful single from the album was "Rock Your Body".
His second album, FutureSex/LoveSounds (2006), received critical acclaim for its diverse music genres. It debuted at number one on the U. . Billboard 200 chart and produced three consecutive number-one singles on the Hot 100: "SexyBack" (featuring Timbaland), "My Love" (featuring T. . , and "What Goes Around. . Comes Around". Timberlake established himself as a solo artist worldwide, with both his first two albums selling over 10 million copies each. He continued to create music and collaborate with other artists.
From 2008 to 2012, Timberlake focused on his acting career, taking a break from music. He starred in films such as The Social Network, Bad Teacher, Friends with Benefits, and In Time.
In 2013, Timberlake returned to his music career with his third and fourth albums, The 20/20 Experience and The 20/20 Experience – 2 of 2. These albums explored neo soul styles and drew inspiration from the expansive song structures of 1960s and 1970s rock. The 20/20 Experience became the best-selling album of the year and produced the successful singles "Suit & Tie" (featuring Jay-Z) and "Mirrors". Timberlake also lent his voice to the character of Branch in DreamWorks Animation's Trolls (2016), which featured his fifth Billboard Hot 100 chart-topping single, "Can't Stop the Feeling!". This song earned him an Academy Award nomination. His fifth studio album, Man of the Woods (2018), reached number one on the charts and included the top ten singles "Filthy" and "Say Something" (featuring Chris Stapleton). In 2018, it was the sixth best-selling album of the year.