Dance First, the film from the British moviemaker James Marsh on the subject of Samuel Beckett, will close the 71st San Sebastian Festival. The film winding up the Official Selection out of competition stars Gabriel Byrne and Sandrine Bonnaire.
Marsh (Truro, UK. 1963) won the Academy Award for Best Documentary for Man on Wire (2009), directed with Simon Chinn, in addition to awards at the BAFTAs, Sundance and San Sebastian. In 1999, the director of The King (2005), Shadow Dancer (2012) and The Theory of Everything (2014) screened Wisconsin Death Trip in Perlak and won a FIPRESCI Prize Special Mention.
Gabriel Byrne has played the lead part in films including The Usual Suspects (Bryan Singer, 1995), Miller's Crossing (Joel Coen, Silver Shell 1990), Le capital / Capital (Costa Gavras, Official Selection 2012) and Hereditary (Ari Aster, 2018); he also bagged a Golden Globe for his role in the series In Treatment (2009). In Dance First he portrays the Irish writer Samuel Beckett, whose wife is played by Sandrine Bonnaire, winner of two Césars – Most Promising Actress for À nos amours (Maurice Pialat 1984) and Best Actress for Sans toit ni loi (Agnès Varda, 1986) – in addition to a Volpi Cup from the Venice Festival in 1995 for La cérémonie (The Ceremony, Claude Chabrol), shared with Isabelle Huppert.
Dance First, taking its title from the ethos of the man who wrote En attendant Godot (Waiting for Godot), "Dance first, think later", follows all lives of the Irish Nobel laureate: Parisian bon vivant, WWII Resistance fighter, key figure of the Theatre of the Absurd, friend of James Joyce…
Tickets for the closing gala will go on sale on 4 September.
Dance First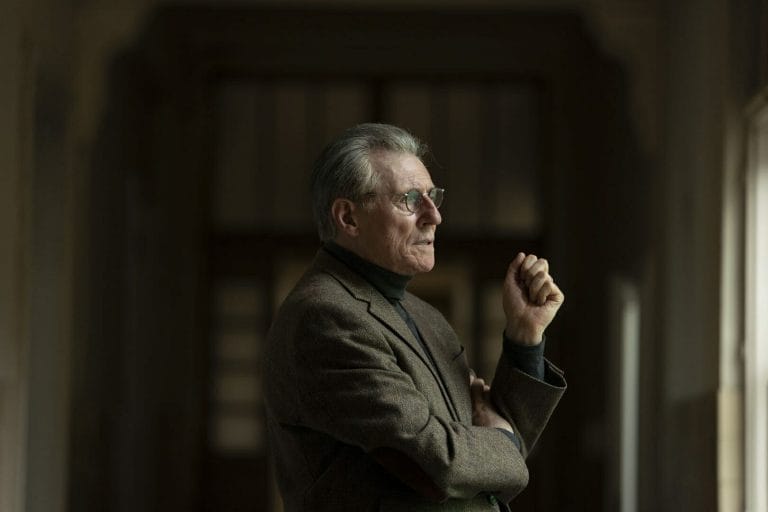 James Marsh (United Kingdom)
Country(ies) of production: UK – Hungary – Belgium
Cast: Gabriel Byrne, Aidan Gillen, Sandrine Bonnaire, Maxine Peake, Fionn O'Shea
Closing film out of competition
Literary genius Samuel Beckett lived a life of many parts: Parisian bon vivant, WWII Resistance fighter, Nobel Prize-winning playwright, philandering husband, recluse. But despite all the adulation that came his, way he was a man acutely aware of his own failings. Titled after Beckett's famous ethos "Dance first, think later," the film is a sweeping account of the life of this 20th-century icon.