Gabby's Dollhouse is a preschool television series available on Netflix. Created by Traci Paige Johnson and Jennifer Twomey, the show combines live-action, computer animation, and interactive elements. It first premiered on January 5, 2021.
The storyline revolves around Gabby, a young girl who has a special dollhouse that comes to life. With her love for cats, Gabby embarks on exciting adventures in the dollhouse alongside her feline friends. The dollhouse is a captivating world filled with various rooms and mini-worlds.
Each episode of Gabby's Dollhouse begins with Gabby playing in her bedroom. As the story unfolds, she opens a miniature item that acts as a catalyst for an animated adventure within her dollhouse. Gabby dons her cat ears headband and, accompanied by her stuffed toy Pandy Paws, she magically shrinks down in size. Pandy Paws surprises Gabby with a heartwarming "hug attack. During her adventures, Gabby may encounter CatRat, a character who often appears unexpectedly in one of the dollhouse rooms.
The series is renowned for its vibrant animation, catchy songs, and positive themes centered around friendship, creativity, and imagination.
Season 8 Release Date
August 7, 2023
Where to Watch Gabby's Dollhouse
Gabby's Dollhouse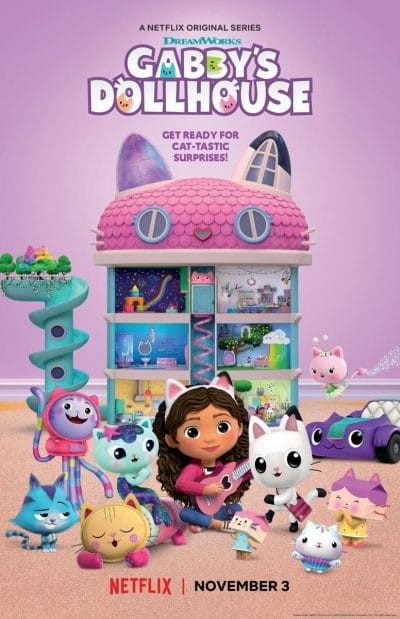 Name: Gabby's Dollhouse
Description: This colorful series leads preschoolers room to room through a fantastical dollhouse of delightful mini-worlds and irresistible kitty characters.
Seasons: 8
Country: United States
Director(s): Traci Paige Johnson, Jennifer Twomey, Mandy Clotworthy, Alden Ford, Kevin Peaty
Writer(s): Traci Paige Johnson, Jennifer Twomey
Music: P.T. Walkley
Genre: Kids, Animation
Companies: DreamWorks Animation Television, Netflix