Five productions from Germany, Hungary, Spain and Turkey will make up the WIP Europa selection, the San Sebastián Festival initiative running from 25-27 September for films at the post-production stage with a majority of European production.
German director Michael Fetter Nathansky will show his second film, Mannequins (working title), a romantic drama set against a social backdrop about the magic of falling in love and the painful process of falling out in one of Europe's biggest mining areas. The film participated in its project stage in the Cutting Edge Talent Camp of Mannheim-Heidelberg Festival.
Sima's Song is also the second film from the Afghan moviemaker Roya Sadat, known for her activism in favour of women's rights. This Spanish coproduction with The Netherlands and France set in Afghanistan prior to the breakout of civil war narrates the confrontation between two close friends on different sides of the political fence. The movie won the TAICCA Award at Busan Festival's Asian Project Market.
Rock Bottom, a coproduction between Spain and Poland, is the first feature from María Trénor, an animation inspired by the life and music of Robert Wyatt, pitched at last year's Spanish Screenings: Financing & Tech and in the Annecy Animation Showcase during Animation Day at the Marché du Film in 2023. Her short, Con qué la lavaré (2004) was selected for the Berlinale and won the Teddy Bear for Best Short Film.
For his part, the Hungarian moviemaker and playwright with an outstanding career as a short filmmaker, Mihály Schwechtje, signs his second feature, Sündvadászat / A Hunt for Hedgehogs, about a singing student who sometimes looks after her cousin's children. Mihály was behind the popular HBO Hungary series In Treatment. His first feature, Remélem legközelebb sikerül meghalnod:) / I Hope You'll Die Next Time:) (2018), won the Best Film Award at the youth competition of the Tallinn Black Nights festival and enjoyed huge success in his country.
Finally, the Turkish director Zeynep Köprülü will show her first feature film, Suyun Yüzü / On the Water Surface, following the visit of its protagonist to her hometown for her mother's second wedding, also taking her on a personal journey.

Many of other moviemakers who have recently participated in WIP Europa, such as Arantza Santesteban, Tonia Noyabrova and Ion Borș have gone on to release their works both at the San Sebastián Festival and at others in the international circuit. Tereddüt çizgisi / Hesitation Wound, by Selman Nacar, winner of the WIP Europa Industry and WIP Europa Awards in 2022, will premiere in the Orrizonti section of the coming Venice Festival. More information here.
Awards
WIP Europa Industry Award. Bestowed by the companies Best Digital, BTeam Pictures, Deluxe Content Services Spain, Dolby Iberia, Laserfilm Cine y Vídeo, Nephilim Producciones and No Problem Sonido, consists of the post-production of one of the participating films until obtaining a DCP subtitled in English and Spanish and its distribution in Spain.
The WIP Europa Award comes with 10,000 euros for the majority producer of the film winning the WIP Europa Industry Award.
---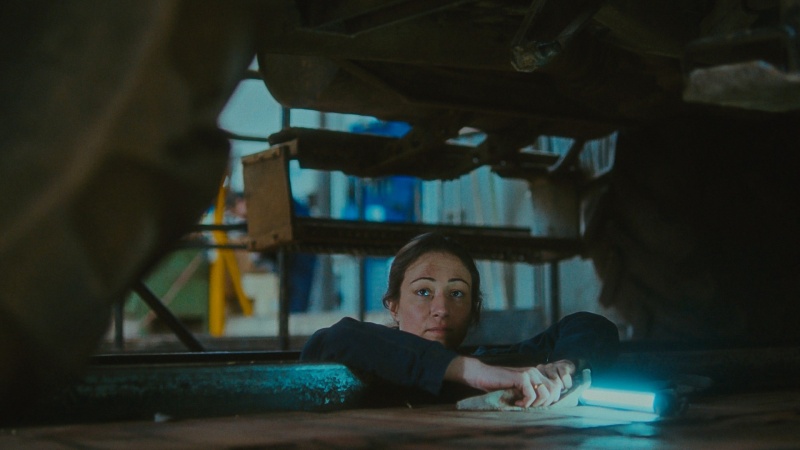 Michael Fetter Nathansky (Germany)
Country(ies) of production: Germany
Nadine is a factory worker. When she begins to perceive her colleague Paul in various guises, she discovers her great love for him. But years later, her love for him dissolves and she starts to question her own gaze. Mannequins (WT), set against the industrial backdrop of Europe's largest brown coal mining area, is a romantic social drama about the initial magic of falling in love and the painful process of falling out of love.
Photo Credits: © Contando Films/Network Movie&Studio Zentral/ZDF
---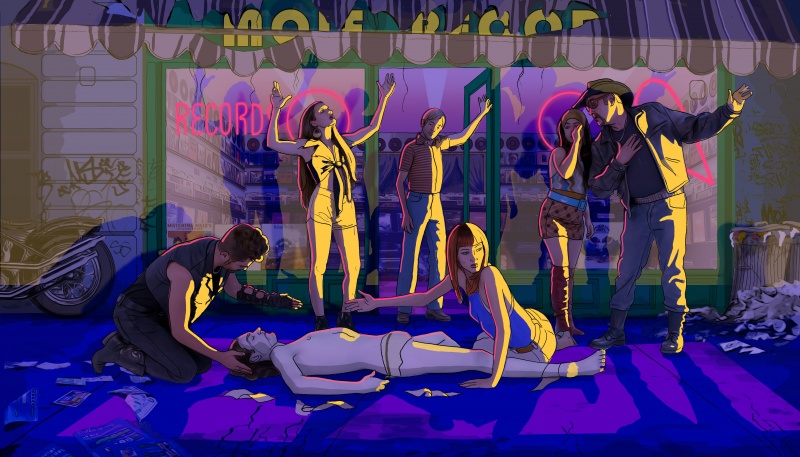 Rock Bottom
María Trénor (Spain)
Country(ies) of production: Spain – Poland
Inspired by the life and music of Robert Wyatt, Rock Bottom is a tale of self-destructive love between Bob and Alif, a young couple of artists immersed in the creative and ground-breaking whirlwind of the hippy culture in the early 70s. Drugs will turn a passionate summer into a nightmare and a journey through Wyatt's music: the euphoria and anguish of artistic creation, unwitting fascination with drugs, disillusion with routine and physical and mental breakdown.
---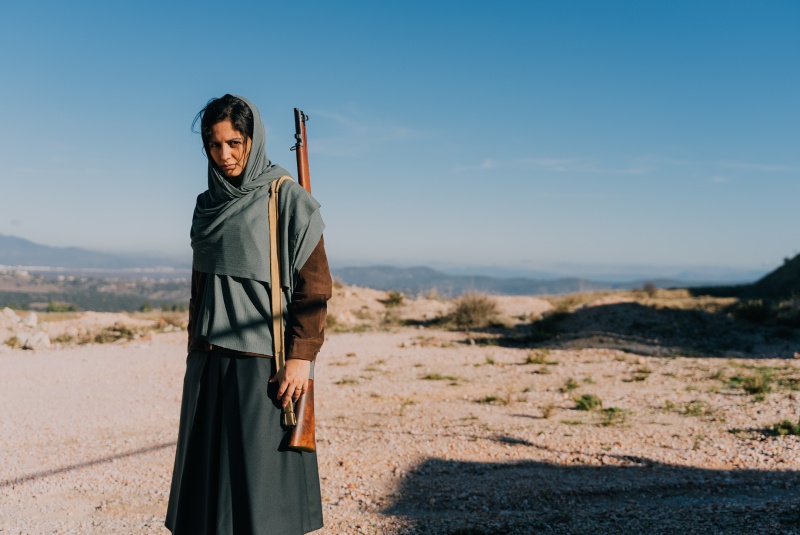 Sima's Song
Roya Sadat (Afghanistan)
Country(ies) of production: Spain – The Netherlands – France
With the Afghan civil war about to break out, young lifelong friends Suraya (wealthy, a Communist) and Sima (poorer, a Muslim) must question their life decisions and moral principles when they find themselves mixed up in opposite sides of the political unrest.
---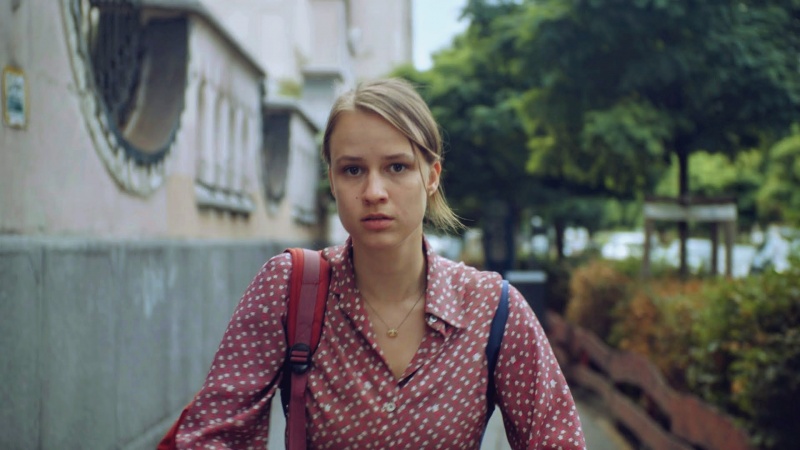 Sünvadászat / A Hunt for Hedgehogs
Mihály Schwechtje (Hungary)
Country(ies) of production: Hungary
Bogi, a talented opera singer student, earns money by babysitting her cousin's children whose marriage is in crisis. Bogi is unable to say no when she is asked to help with the children. On the day of her final exam, she is with the kids, and the youngest child accidentally swallows a magnet. Bogi is panicking and she is incapable to tell the parents what happened. During the day, her mind is narrowing down and she is convinced that the kid is dying. She starts having mental symptoms and feels like she has to punish herself.
---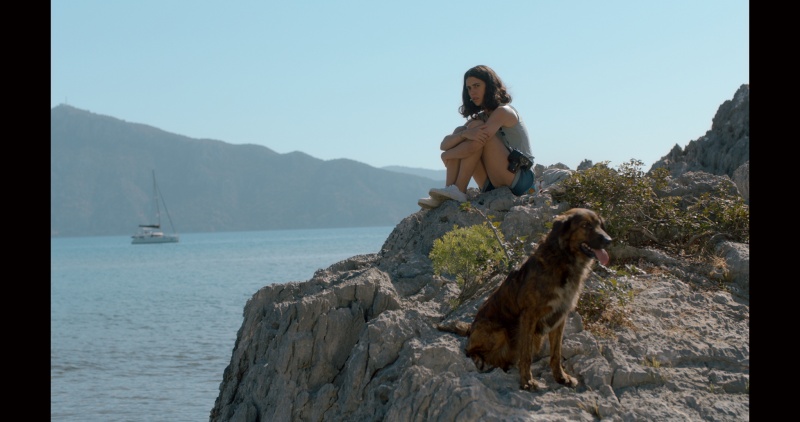 Suyun Yüzü / On the Water Surface
Zeynep Köprülü (Turkey)
Country(ies) of production: Turkey – Germany
Deniz returns to her hometown to attend her widowed mother's wedding. The anger, fear, and guilt she thought she'd left behind, resurface during the visit. As her mother leaves her the family house, a tragedy haunts her. She can't stop thinking about her father drowning at sea. Moreover, she feels her mother blames her and has abandoned her for it. She realizes she won't be able to move on like her mother unless she faces her problems head-on. Following a confrontation, Deniz accepts the past and takes a real step into adulthood. Sitting by the sea, she is at peace. The sea no longer a threat but a sign of liberation. She jumps in.