A jury made up of members of GEHITU, the Basque Association of Gays, Lesbians, Transexuals and Bisexuals, has short-listed five Latin American films for the XI Sebastiane Latino Award, to be presented during the 71st San Sebastian Festival. The selected titles are Almamula, Cross Dreamers, El filo de las tijeras, El silencio de los hombres and Transfariana.
The award goes to the Latin American feature film that best defends the demands and values of the LGBTIQA+ community. In 2023 two women and three men directors represent this defence the length and breadth of the continent with four productions from Argentina and one from Colombia.
"This selection reflects the plurality and diversity of LGBTIQA+ realities and particularly those of trans people", says GEHITU. The collective stresses that this representation proves how "LGBTI-phobia is the result of toxic masculinity, something which is diluted time and again thanks to education, information and citizen dialogue". They add that, with its tenacity, "it loses all of society and not only LGBTIQA+ people".
In 2022 the Sebastiane Latino Award went to the Argentinian production Sublime, by Mariano Biasin, about the life of an adolescent who discovers a new desire for a boy from his group of friends who plays music in the same band. This is the film featuring in the traditional screening travelling to different towns of Gipuzkoa (Deba, Errenteria and Irun) during the first weekend of the San Sebastian Festival.
With the call for the eleventh edition of the award, whose winner will be announced in August, GEHITU continues to support Latin American LGBTIQA+ films at the San Sebastian Festival. In addition, during the 71st edition, to run from 22 – 30 September, the Sebastiane Award will be presented and the IX Ibero-American LGBTIQA+ Film Festival Meeting will take place, gathering more than 20 representatives of festivals in Spain and Latin America.
---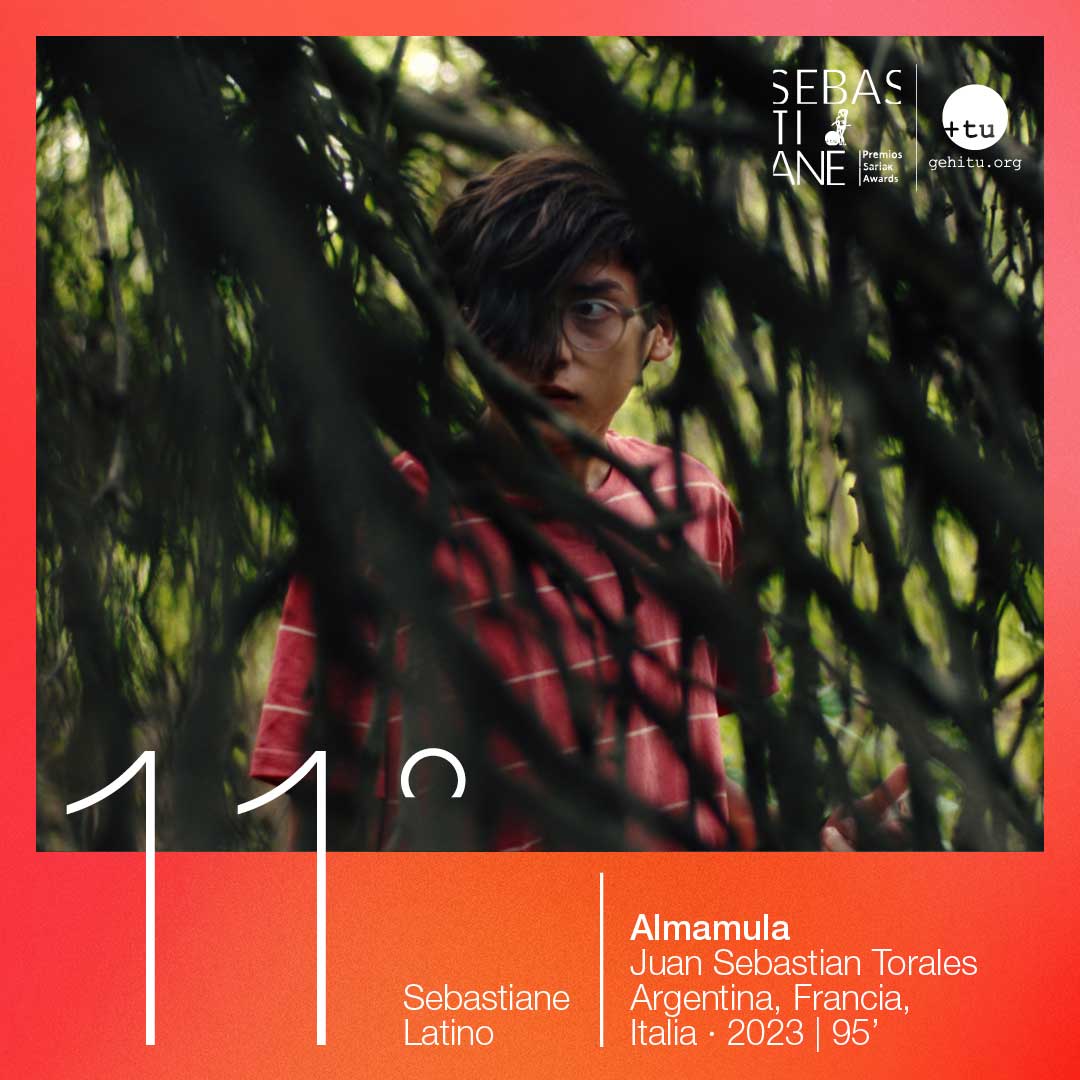 ALMAMULA
JUAN SEBASTIÁN TORALES | Argentina, FrancE, ItalY | 2023 | 95′
After a homophobic attack, Nino and his family move to a ranch deep in a forest enchanted by Almamula, a monster who carries off those who commit sins of the flesh. In a world of whispers, undisclosed desires and prayers, Nino's curiosity and impulses rise to the surface.
---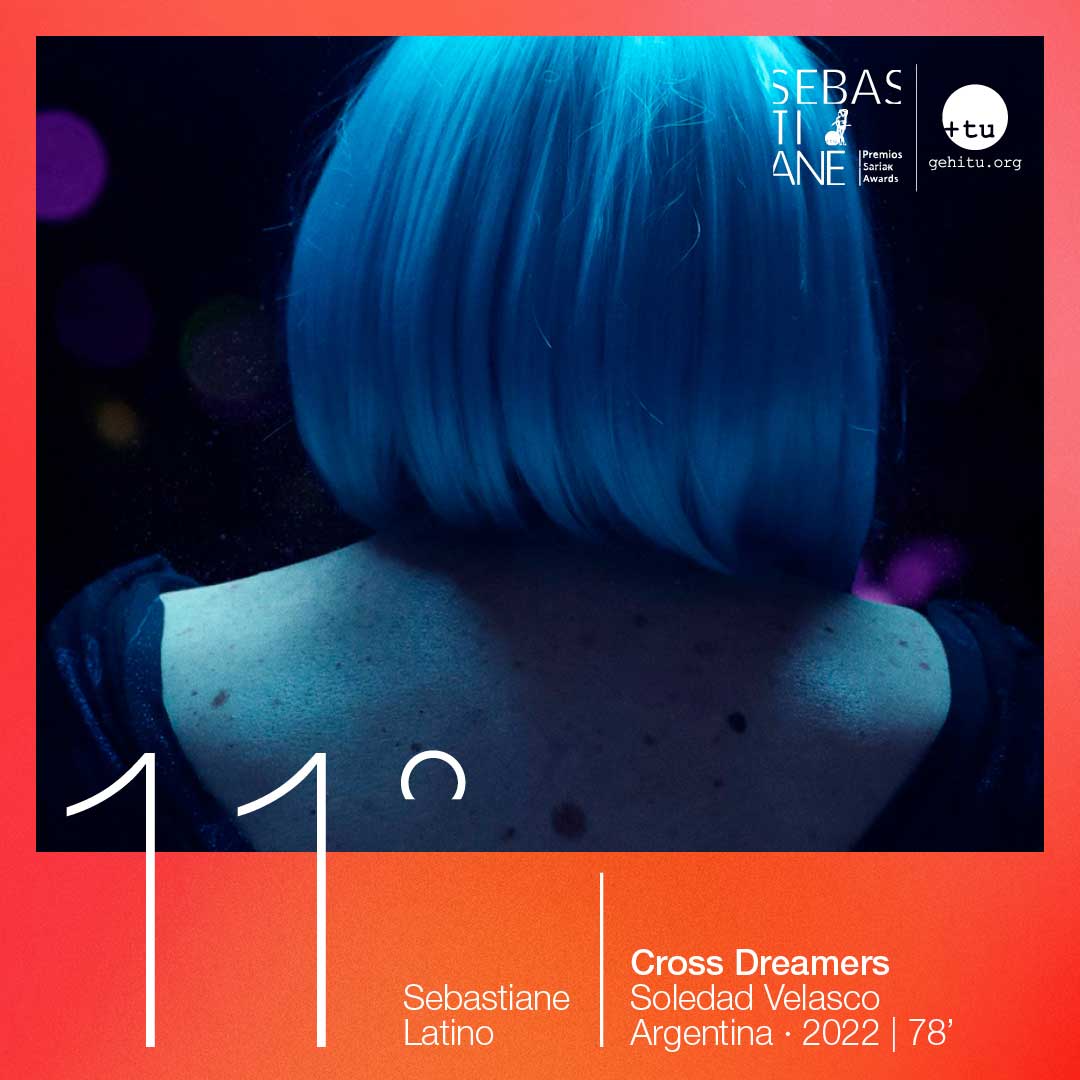 CROSS DREAMERS
SOLEDAD VELASCO | Argentina | 2022 | 78′
Ornella, Mabel, Paula and Mirna cross dress at night in Buenos Aires and Rosario. Each, however, has their own way of living this double life: while some would happily never return to their lives as a man, others are happy with their dual identity. But desire often clashes with the limits of a society not quite as free as you would think, and each one has a very personal future mapped out for them.
---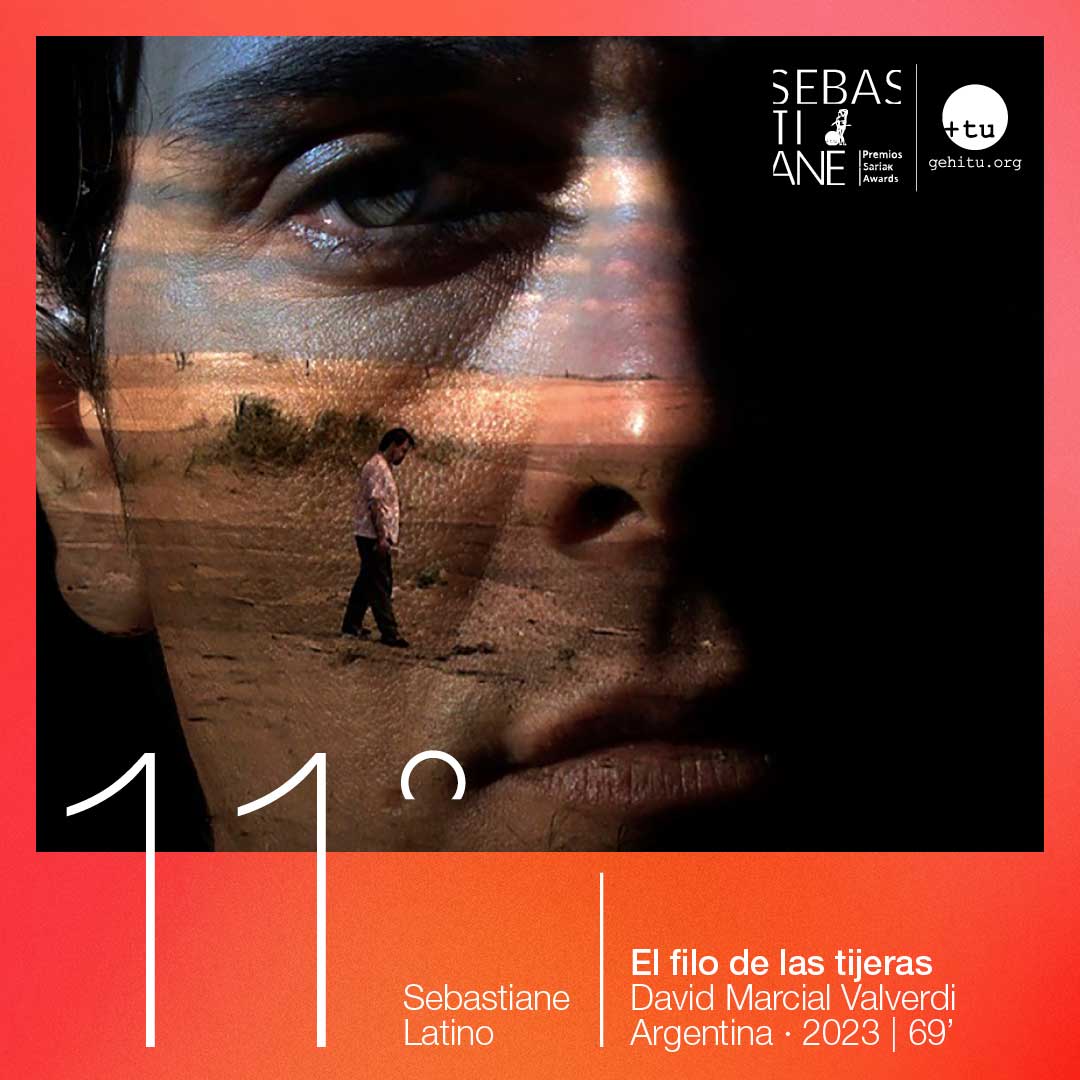 EL FILO DE LAS TIJERAS
DAVID MARCIAL VALVERDI | Argentina | 2023 | 69′
As if filling out the profile for a dating app, the director dissects his story and builds a log of desire. Combining animation and documentary, he mixes images of his childhood in a hairdressing salon in the suburbs of Buenos Aires, the codes of cruising in the 90s, and the daily life of the throuple of which he was a part for 7 years.
---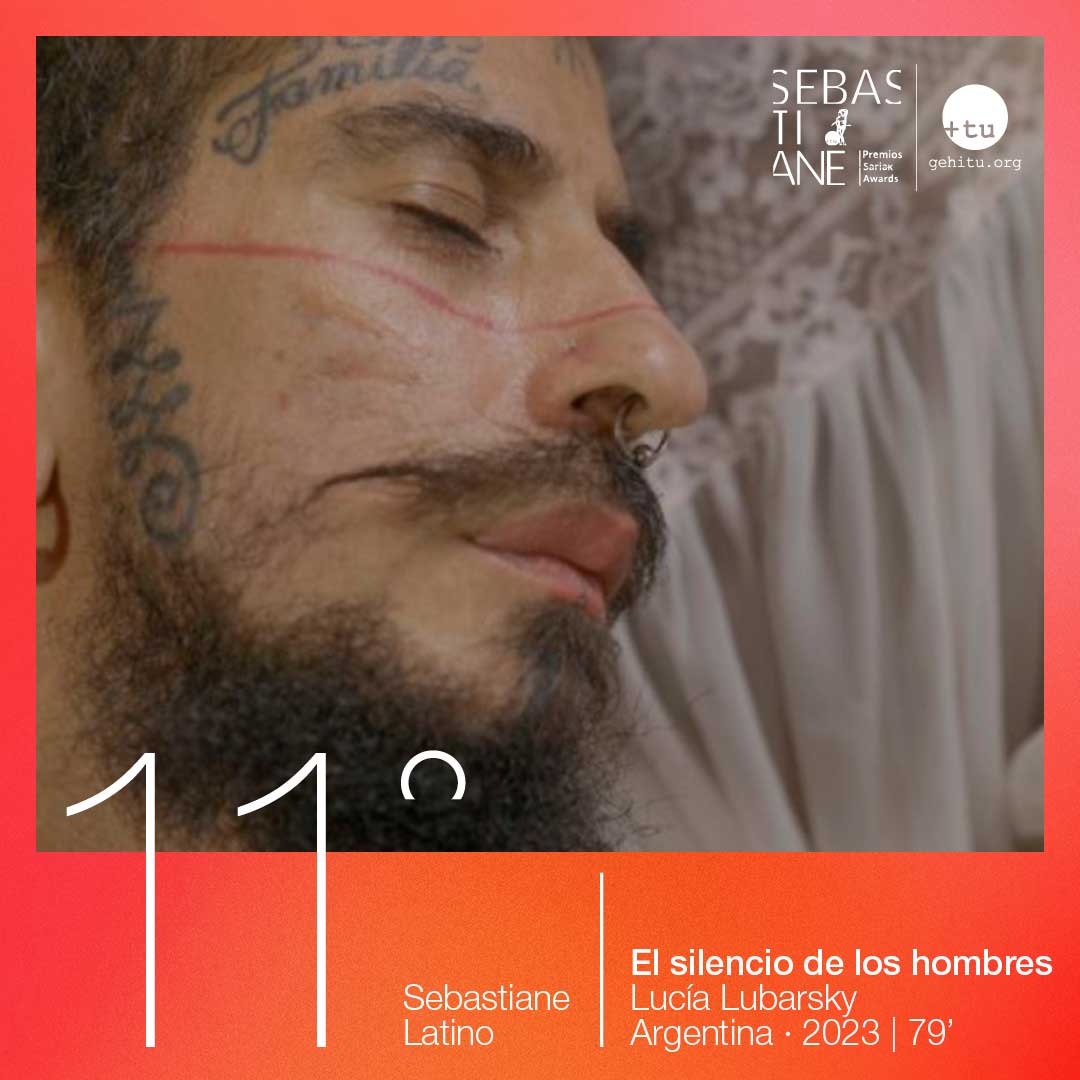 EL SILENCIO DE LOS HOMBRES
LUCÍA LUBARSKY | Argentina | 2023 | 79′
A father and a son bound by family norms finally decide to talk. Bicho, Emma and Andrés discuss what's expected of them as men. The director starts from the men of her family to reach strangers. She investigates the fears, complicities, contradictions and violent situations they experience as men. What do they have to deal with?
---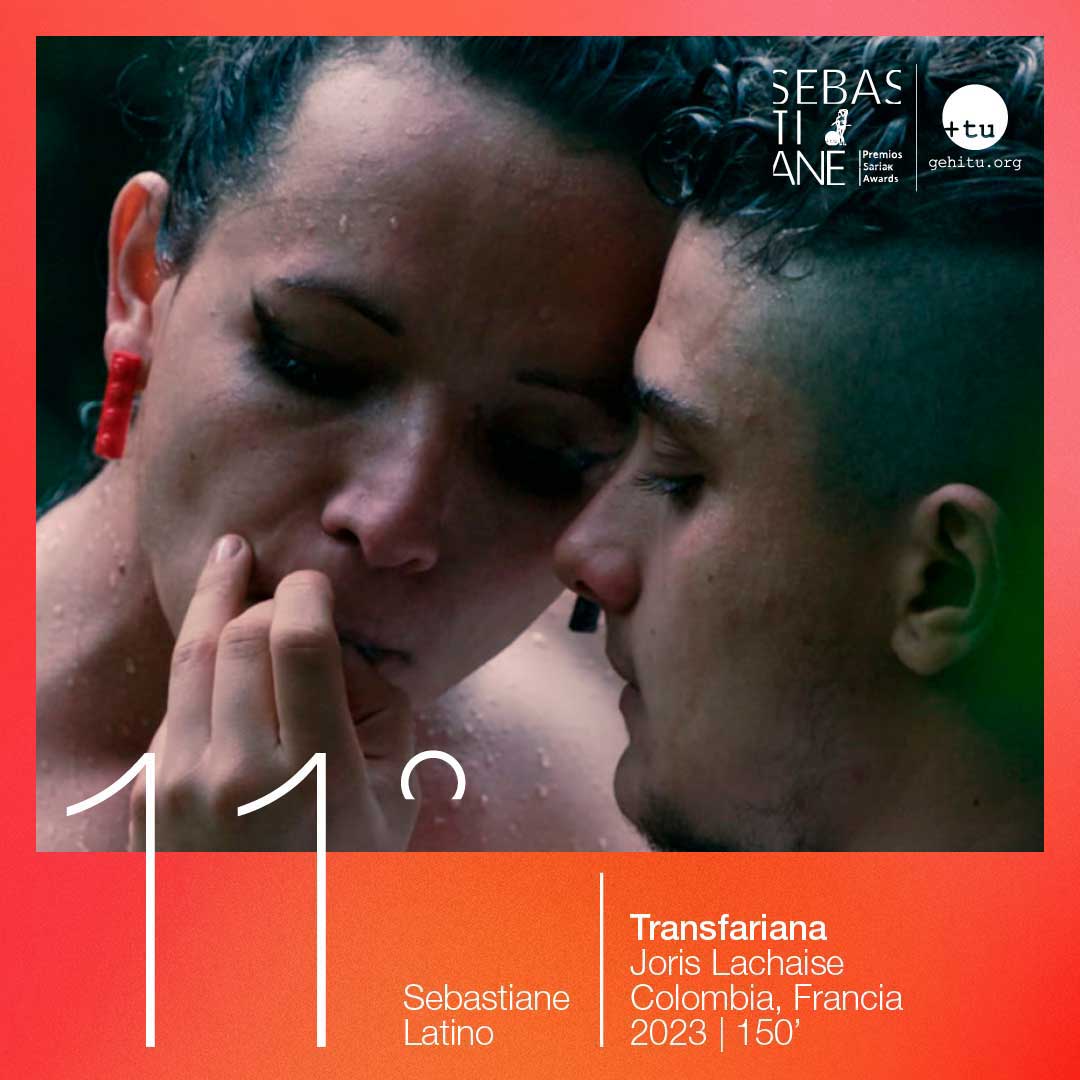 TRANSFARIANA
JORIS LACHAISE | Colombia, FrancE | 2023 | 150′
This documentary has a hybrid title mixing "trans" with "fariana", the term referring to women members of the FARC. The tale starts in La Picota, a high-security jail, where Jaison Murillo, commander and spokesperson for the FARC, married Laura Katalina, a transgender woman and former prostitute, sentenced to life imprisonment. Having overcome the initial opposition of the guerrilla fighters, this "rebel wedding" prompted unprecedented discussion between the guerrilla and transexual members of the associations in Bogotá's tolerance zone, Santa Fe. Gradually their stories entwine, as their struggles come together and compose a moving historic fresco in a context of political transition.