"Nineteen to Twenty" is a new offering from Netflix. It is a South Korean production directed by Kim Jung Hyun, Jae-Won Kim, and Park Suji, with Cho Kyu-hyun, Kim Ji-eun, and Lee Soo-hyun among others.
This week we will be able to see the first three episodes.
Netflix presents a unique reality show in ten episodes, featuring boys and girls who are confined to a school during the last week of their adolescence, just before turning 20. They will learn various things and have only one rule to follow: no dating.
Once they turn 20, and with the New Year's Eve party, these teenagers will transition into adulthood in South Korea. They will move to another house where they can experience their first day as adults, including drinking alcohol. To find out more about this new Netflix program, you'll have to watch it.
In Korean culture, everyone celebrates their birthday on the first day of the year, and the transition from adolescence to adulthood takes place at the age of 20. Therefore, the New Year's Eve party from age 19 to 20 is traditionally a significant coming-of-age celebration for 19-year-old boys and girls.
About the Show
"Nineteen to Twenty" is a program that aims to provide insights into Korean culture and mentality. It follows the structure of a classic reality show, adapted to the Korean context, allowing us to understand their social structures, customs, and ways of life.
Are there many surprises in this show? Not really, rather few. If you are accustomed to American television programs, you may find this one to be timid, innocent, and even naive, with its main appeal being purely sociological.
The show primarily focuses on relationships, flirtations, and other aspects of teenage life, which are then discussed by guests in a studio who share their opinions on what happens in the school.
Our Opinion
This show is suitable for those who want to delve into the Korean mentality and its peculiarities. It is a Netflix program that allows us to explore different parts of the world, this time through a format that, while lacking in spectacle, offers some interesting anecdotes.
Release date
July 11, 2023
Where to Watch Nineteen to Twenty
With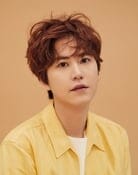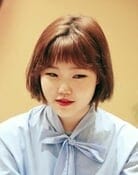 Nineteen to Twenty
Name: 19/20
Description: A group of young adults share their last week of teens and first week of twenties together — experiencing freedom and all the "firsts" of adulthood.
Seasons: 1
Country: South Korea
Director(s): Kim Jung Hyun, Jae-Won Kim, Park Suji
Genre: Reality
Actor(s): Cho Kyu-hyun, Kim Ji-eun, Lee Soo-hyun
Companies: Sizak Company, Netflix