"Fatal Seduction" is a South African series starring Nathaniel Ramabulana, Frances Sholto-Douglas, and Liza Scholtz.
"Fatal Seduction" arrives with a clear objective: to offer us a thriller of murder and infidelity that, sprinkled with sex, constantly seeks audience engagement through strict adherence to genre conventions. While it doesn't bring any surprises, it does demonstrate that the South African industry is steadily rising, and Netflix plays a significant role in this.
About the Series
No social issues or political themes this time. Netflix brings us a classic tale of murder and infidelity in a rather television-esque production, reminiscent of "Body Heat" (the Lawrence Kasdan film). It won't have the same impact (nor the same level of provocation), and the steamy scenes that heat up the series won't have the same effect. However, the series confirms that the South African film industry is growing and producing better content.
"Fatal Seduction" is not among the best or the most provocative, despite its apparent intention. It only features a few provocative scenes, sticking to a television production style without aiming for uniqueness on a cinematic level.
It is primarily created for the average viewer, the kind that generates revenue but doesn't captivate anyone. Nevertheless, it significantly contributes to the industry's consolidation.
The series showcases good performances in a story of intertwined characters, with a script that never strays from its established formula or the marked influences of countless Hollywood thrillers of this kind.
It is a series designed to make an impact in Netflix's global market, featuring an impressive international production that brings us products like this one. While not exceptional, they help their creators and the global Netflix industry consolidate the market.
It occasionally makes an impact, always relying on formulas that have worked a thousand times before, seeking to captivate viewers from the very first scene before the opening credits. Have we seen this same structure before? Countless times, and it has always worked. Even if we don't remember them, thousands of viewers will be delighted to encounter a classic thriller that, with a touch of provocation, provides entertaining and timeless intrigue.
It is also undeniably easy to digest.
Plot
A married teacher is drawn into a passionate affair with a younger man, uncovering a path of tragedy and betrayal involving those closest to her.
Release Date
July 7, 2023
Where to Watch Fatal Seduction
The Cast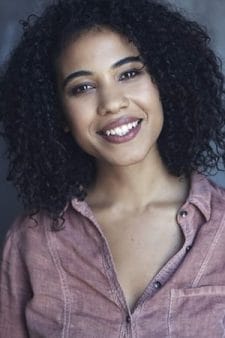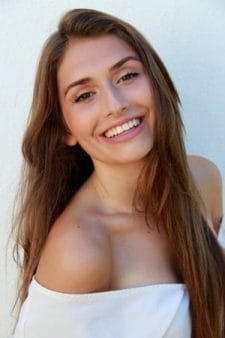 Fatal Seduction
Name: Fatal Seduction
Description: A married woman goes on a dangerous weekend trip away from home that sparks desire but ends tragically, making her wonder if the people close to her are telling the truth.
Seasons: 1
Country: South Africa
Genre: Mistery, Thriller
Actor(s): Nathaniel Ramabulana, Frances Sholto-Douglas, Liza Scholtz, Thapelo Mokoena, Keenan Arrison
Companies: Netflix