Dogman (2023), is a French produed, English-language action-drama directed by Luc Besson, starring Caleb Landry Jones, Jojo T. Gibbs, Christopher Denham and Grace Palma.
The movie is set to be released in France September 27th. Other release dates to be announced.
Dogman is a contender in the 80th Venice Film Festival for the Golden Lion award.
Dogman (2023)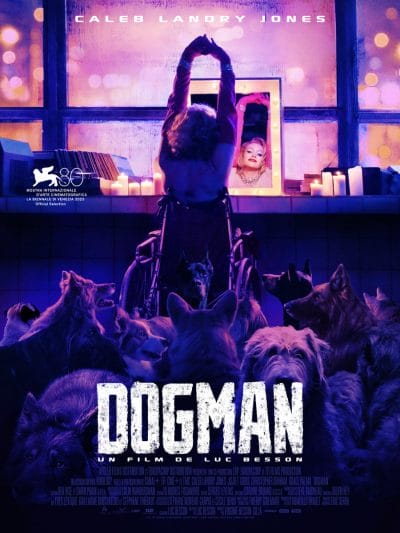 Movie title: Dogman
Movie description: A boy, bruised by life finds his salvation through the love of his dogs.
Date published: July 28, 2023
Country: France
Duration: 114 min
Director(s): Luc Besson
Writer(s): Luc Besson
Cinematography: Colin Wandersman
Music: Éric Serra
Actor(s): Caleb Landry Jones, Jojo T. Gibbs, Christopher Denham, Grace Palma
Genre: Action, Drama
Companies: LBP, EuropaCorp, TF1 Films, Distributed by , Apollo Films Distribution, EuropaCorp Distribution