D.P.: Deserter Pursuit is an action South Korean series directed by Han Jun-hee, starring Jung Hae-in, Koo Kyo-hwan and Kim Sung-kyun.
D. P. is a South Korean drama series that centers around a group of soldiers assigned with the task of locating deserters. Adapted from the webtoon of the same name by Kim Bo-tong, the series was directed by Han Jun-hee.
The show features Jung Hae-in as Private Ahn Jun-ho, a newly recruited soldier who becomes a part of the D. P. unit. Initially hesitant, Jun-ho soon realizes that this opportunity allows him to gain insight into the darker aspects of military service.
Jun-ho teams up with Corporal Han Ho-yeol (Koo Kyo-hwan), an experienced D. P. soldier known for his straightforwardness and willingness to bend the rules. Together, they embark on a mission to track down deserters throughout the country, discovering that the motivations behind desertion are often more intricate than they initially appear.
D. P. is a compelling and thought-provoking drama that sheds light on the negative aspects of military service. The series fearlessly tackles issues such as bullying, hazing, and violence that can occur within the military. However, it also depicts a narrative of hope and redemption, emphasizing how the bonds of friendship and camaraderie can help soldiers overcome even the most daunting obstacles.
Upon its release on Netflix in August 2021, D. P. garnered both critical acclaim and commercial success.
Season 2 Release date
July 28, 2023
Where to Watch D.P.: Deserter Pursuit
The Cast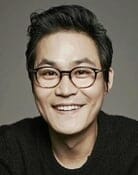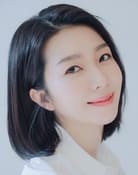 Son Suk-ku
Ji Jin-hee
D.P.: Deserter Pursuit
Name: 시즌
Description: The story of a young army private who unexpectedly becomes a desertion arrest officer and finds himself in confusing and complicated situations.
Seasons: 2
Country: South Korea
Director(s): Han Jun-hee
Writer(s): Han Jun-hee
Genre: Action
Actor(s): Jung Hae-in, Koo Kyo-hwan, Kim Sung-kyun, Son Suk-ku, Ji Jin-hee, Kim Ji-hyun
Companies: Lezhin Studio, Homemade Films, Netflix