The Last Deal is a film written and directed by Jonathan Salemi starring Anthony Molinari, Sala Baker and Gigi Gustin.
A classic dark thriller about gangs and marijuana trafficking in a state where, despite legalization, trafficking continues.
Storyline
The plot revolves around a black-market cannabis trafficker who is forced to make a last deal with the least trustworthy individuals after being ousted from the business due to the legalization of marijuana.
Movie Review
The Last Deal is a film that, without much to say, takes refuge in the common places of the dark thriller. With good photography, the film takes us through the classic drug deal (in a state where selling it is totally legal, let's not forget) on a journey through a B-movie that, without much to offer, is an easy entertainment without too much action.
The film holds back and simmers its grand finale, we cannot deny that, that grand finale that we are waiting for and that, we assume, will fill our retinas with an ending that we won't be able to forget if we are patient and endure (patiently) the dialogues of the movie.
It's not one of a kind. We have already seen it and rented it so many times that it will go straight to the drawer of oblivion. It leaves us with a good taste in our mouths in terms of the setting and scenery, all of it framed in the purest American style, in that Los Angeles in which fewer and fewer stories take place and which, curiously, is less Hollywood every day, leaving its leading role to the east of the country.
It might be a matter of audience, or that in Canada they have a big studio with a small New York at low prices.
The treatment offered by its director is not entirely convincing, and we are not sure of a film based on characters and dialogues without enough substance to fill the barely hour and a half that the film lasts.
Without being a disaster, it is totally expendable.
The Cast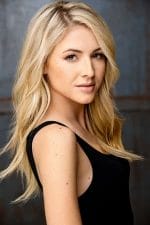 Clark Moore
Conner Floyd
The Last Deal
Movie title: The Last Deal
Movie description: A blackmarket cannabis dealer gets squeezed out of the business when marijuana becomes legal, and is forced to make one last deal with the people he should trust the least.
Date published: June 7, 2023
Country: Estados Unidos
Duration: 91 mins
Director(s): Jonathan Salemi
Writer(s): Jonathan Salemi
Cinematography: Dominic López
Music: Tony Fiala
Actor(s): Sala Baker, Gigi Gustin, Anthony Molinari, Mike Ferguson, Clark Moore, Conner Floyd,
Genre: Thriller
Companies: L.A.N.E. 38, Bohemia Group Originals, Scatena & Rosner Films
Our Opinion
Without being a disaster, it is totally expendable.