'Priscilla' is a drama movie written and directed by Sofia Coppola, starring Jacob Elordi, Cailee Spaeny and Kamilla Kowal.
This A24 production tells the story when Priscilla Beaulieu, a teenager, first encounters Elvis Presley at a party, and she discovers a side of him that is completely different from the meteoric rock-and-roll superstar he is known as. In private moments, he becomes an exciting crush, a companion in times of loneliness, and a vulnerable best friend. Sofia Coppola, through Priscilla's perspective, reveals the hidden aspects of a great American legend in the long courtship and tumultuous marriage of Elvis and Priscilla. Their journey takes them from a German army base to Elvis' dream-like estate at Graceland. This heartfelt and exquisitely detailed portrayal explores the complexities of love, fantasy, and fame.
---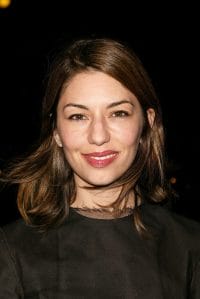 Director: Sofia Coppola
Sofia Carmina Coppola is an American filmmaker and actress, born on May 14, 1971. She is the youngest child and only daughter of filmmakers Eleanor and Francis Ford Coppola. Sofia made her debut in the film industry as an infant in her father's acclaimed crime drama film, The Godfather, in 1972. Later, she appeared in several music videos and played a supporting role in Peggy Sue Got Married in 1986. In 1990, Sofia portrayed Mary Corleone, the daughter of Michael Corleone, in The Godfather Part III, but her performance received criticism, which led her to shift her focus to filmmaking. Read More
---
The Cast
Dagmara Domińczyk
Emily Mitchell
Jorja Cadence
Rodrigo Fernandez-Stoll
Priscilla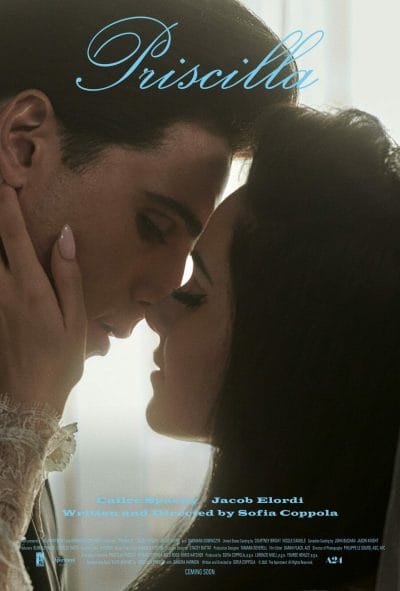 Movie title: Priscilla
Movie description: When teenage Priscilla Beaulieu meets Elvis Presley at a party, the man who is already a meteoric rock-and-roll superstar becomes someone entirely unexpected in private moments: a thrilling crush, an ally in loneliness, a vulnerable best friend.
Date published: June 21, 2023
Country: United States
Director(s): Sofia Coppola
Writer(s): Sofia Coppola
Cinematography: Philippe Le Sourd
Actor(s): Cailee Spaeny, Jacob Elordi, Dagmara Domińczyk, Emily Mitchell, Jorja Cadence, Rodrigo Fernandez-Stoll
Genre: Drama
Companies: American Zoetrope, Stage 6 Films, The Apartment, A24