Ninjago: Dragons Rising directed by Chris Wyatt is an animation Canadian series with a lot of adventures and action.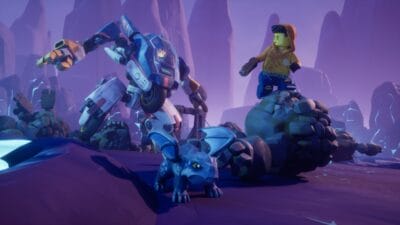 You know, this Lego thing is already a whole machine, we have the Star Wars version and all the others… And now it's time for the ninja version of these nice childhood companions who have managed to make the transition to animated series and video games.
A total success for Lego, which, aware of the profitability of nostalgia, has managed to keep the fuse of memory burning and conquer new generations with classic plots.
An ideal series for the little ones, for the most nostalgic too.
A sequel to Ninjago.
Good luck for this entertaining Lego saga.
Storyline
In the series, many legendary realms have suddenly combined into one, but their union is unstable. A Spinjitzu Ninja Master must train a new generation of heroes to help find Elemental Dragons who can save the planet before the forces of evil use the same dragon energy to destroy this new world.
Release date
June 1
Where to watch Ninjago: Dragons Rising
Ninjago: Dragons Rising
Name: Ninjago: Dragons Rising
Description: Two teenagers from different worlds use their newly discovered Ninja powers to defend dragons from villains who want to use their life-force for evil.
Seasons: 4
Country: Canada
Director(s): Chris Wyatt
Writer(s): Kevin Burke, Chris Wyatt
Genre: Animation, Action, Adventure,
Companies: Co-production Canada-Denmark, SN Studios, LEGO Group, WildBrain Studios, Netflix