Human Resources is an adult animated series created by Jennifer Flackett, Kelly Galuska, Andrew Goldberg, Nick Kroll and Mark Levin.
From the "wicked" world of Big Mouth comes the second season of this very badass series that turns this (professional) mischief into something fun, at least for a few minutes. Whether one gets tired of it or not is up to the viewer.
Absurd and crude, great in some of its dialogues, reflective… Human Resources continues with its tone of ludicrous parody that mixes The Office with Big Mouth itself and that, yes, manages to amuse in a South Park style, with that humor that you either love or hate but that, at least, has the honesty to try, in its provocative style, many times, just for the sake of it.
And other times, perhaps not by chance, in that provocation it finds the perfect formula to tell us something totally coherent.
A series that, looking like a broken and wacky clock, has the virtue of getting it right, curiously, more than twice a day.
Enjoy it.
Storyline
Lovebugs, Hormone Monsters and a parade of other creatures juggle romance, workplace drama and their human clients' needs in this "Big Mouth" spinoff.
Season 2 release date
June 9, 2023
Where to Watch Human Resources
Season 2 Trailer
The Cast
Nick Kroll

Randall Park
David Thewlis

Maya Rudolph
Aidy Bryant
Keke Palmer
Pamela Adlon
Brandon Kyle Goodman
Rosie Perez
Bobby Cannavale
Episode List
Season 1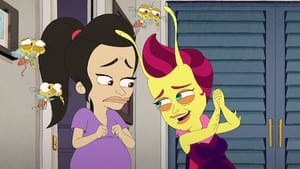 Birth
Junior Lovebug Emmy panics when she's assigned her first client: a woman who's about to go into labor. Hormone Monster Maury celebrates a big birthday.
---
Training Day
After one too many romps in the break room, the Hormone Monsters are sent to sensitivity training. Walter takes Emmy on an eye-opening ride-along.
---
Bad Mummies
Emmy struggles to help Becca bond with her baby, the Shame Wizard tries to impress his mom, and Connie takes care of Maury's little fellas for a day.
---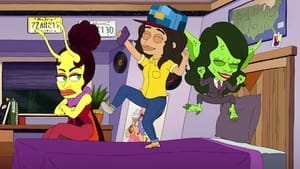 Rutgers is for Lovers
Rochelle and Petra clash over whether client Nadja should pick a college based on love or ambition. Logic Rock Pete learns his office nickname.
---
Love in the Time of Postpartum
Becca's return to work stirs up confusing emotions, sparking a showdown between her creatures and Barry's. Connie and Maury set Sonya up on a date.
---
The Addiction Angel
As Pete and Rochelle help Doug prep for his wedding, Addiction Angel Dante throws a wrench in the plans. Joe and Gil steal one of Maury's top clients.
---
International Creature Convention
Betrayals, romantic declarations and twisted schemes abound at a raucous creature convention in the skies over North Korea.
---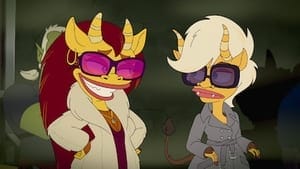 The Light
While Maury and friends cheer on a cockfight in the back of the bar, Sonya reveals the torrid, star-crossed story behind her firing.
---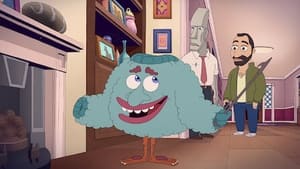 It's Almost Over
As Yara's health declines, Walter and Pete scramble to fend off Keith from Grief. The feud between Emmy and Rochelle boils over at the office.
---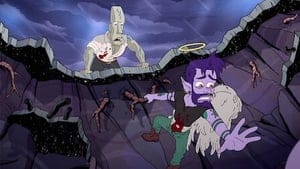 Shitstorm
A monster hurricane forces Emmy, Rochelle and their clients to take shelter together. Meanwhile, the main office loses power — and its portals to Earth.
---
Season 2
TBA
Human Resources
Name: Human Resources
Description: Lovebugs, Hormone Monsters and a parade of other creatures juggle romance, workplace drama and their human clients' needs in this "Big Mouth" spinoff.
Seasons: 2
Country: United States
Director(s): Jennifer Flackett, Kelly Galuska, Andrew Goldberg, Nick Kroll, Mark Levin, Henrique Jardim, Bryan Francis, Alex Salyer
Writer(s): Jennifer Flackett, Kelly Galuska, Andrew Goldberg, Nick Kroll, Mark Levin, L.E. Correia, Caleb Hearon, Monique Moses, Brandon Kyle Goodman, Mitra Jouhari, Victor Quinaz, Max Silvestri
Music: Mark Rivers
Genre: Comedy, Animation
Companies: Brutus Pink, Titmouse, Netflix