Netflix's Break Point is a superb documentary series created by Paul Martin and James Gay-Rees, which takes us into the world of professional tennis through its most promising aspirants.
The second part of this documentary series arrives in June, applying formulas seen in other sports documentaries like "Drive to Survive" and successfully bringing it to the world of tennis.
The first part was a huge success, and we expect no less from this second installment, which features a few privileged tennis players such as Nick Kyrgios, Thanasi Kokkinakis, and Matteo Berrettini, putting the world of tennis in the palm of our hands.
This documentary aims to take us beyond a television broadcast and make us truly part of the frenetic world of professional sports through aspirants who aim to dethrone the three great legends who have reigned in the last decade.
The best part of the documentary is how it managed to get these tennis players to participate and introduce the camera into the depths of their ambitions and, above all, their enormous desire to conquer the four Grand Slams.
"Break Point" is a phenomenal documentary that allows us to get as close as possible to the world of professional tennis, enter the locker room, and delve into the psychology, life, and frenzy of a professional tennis player.
This original proposal from Netflix offers high-quality production and photography in sports documentaries, and "Break Point" is no exception. It is a high-quality documentary series that achieves its objective: to make the viewer vibrate and immerse themselves in the competitive world of today's tennis through its new and promising stars willing to break the brutal tyranny of Federer, Williams, Nadal, or Djokovic.
Through four major tournaments (Australian Open, Indian Wells, Madrid Open, and the incomparable Roland Garros), five promising players will fight to win the coveted crown.
If you love tennis, it is impossible to miss, and if not, the documentary goes beyond the world of tennis and offers the opportunity to get closer to the world of athletes and walk alongside them through these five episodes in pursuit of the (almost) impossible dream of achieving that Break Point.
Release Date
Part 1: January 13, 2023
Part 2: June 21, 2023
Where to Watch Break Point
Episode List
Part 1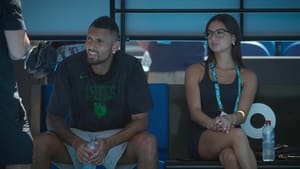 The Maverick
Nick Kyrgios, whose reputation as tennis's "bad boy" threatens to overshadow his talent, fights to find joy on the court at the 2022 Australian Open.
---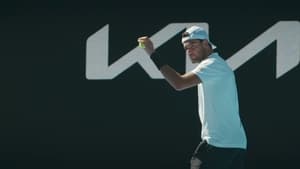 Take the Crown
Novak Djokovic's ban from the Australian Open leaves an opportunity for a newcomer to rise to the top. Can Italy's Matteo Berrettini step up?
---
California Dreaming
The Indian Wells tournament means big money, big names — and for California native Taylor Fritz, a potentially career-changing match against Rafael Nadal.
---
Great Expectations
Spanish star Paula Badosa feels the pressure of entering the Madrid Open as a hometown favorite, while Tunisia's Ons Jabeur looks to make history.
---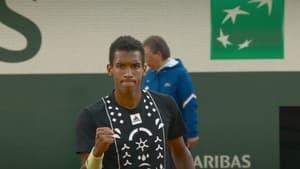 King of Clay
Two talented young players, Félix Auger-Aliassime of Montreal and Norway's Casper Ruud, face reigning "king of clay" Rafael Nadal at the French Open.
---
Part 2
Belonging
Wimbledon is the cathedral of tennis, and with its all-white dress code and royal traditions, the oldest Grand Slam represents the pinnacle of the sport for fans and players alike. After his doubles win at the Australian Open, Nick Kyrgios enters the 2022 tournament ready to prove that he can finally reach his singles potential. On the women's side, Ajla Tomljanovic needs to overcome her personal and professional heartbreaks to master her mental game once and for all. As they win their way through the early rounds, both Kyrgios and Tomljanovic will lean on their fathers for encouragement and support. But when one player challenges the tournament's high standards of decorum, will it cost them everything?
---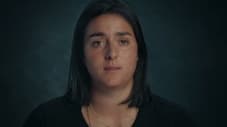 Saints and Sinners
As Wimbledon 2022 rolls on, two unconventional players are making history on its pristine grass courts. Women's No. 2 Ons Jabeur broke through with a life-changing win in Madrid earlier in the season; now, she's carrying the hopes of the entire African continent as she pursues her first Grand Slam. Nick Kyrgios, meanwhile continues to play brilliantly through a cloud of scandal, and he's learning to use his temper as a tool to throw opponents off their game. In the final, Jabeur's finesse comes under attack from Elena Rybakina's massive serve, while Kyrgios goes head to head with defending champion Novak Djokovic, a patient, methodical giant who's unlikely to be perturbed by chaos.
---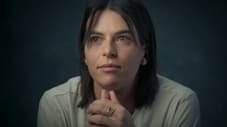 Fairytale in New York
The streets of New York City are always buzzing for the last Grand Slam of the year. But the 2022 U.S. Open is more electric than usual: Serena Williams announced she would retire at the end of the tourney, and the media frenzy surrounding her is at a fever pitch. It's a nightmare for Serena's opponents, but for Ajla Tomljanovic, it's a chance to prove she's found the mental strength to play up to her potential. When the two women go head to head in a third round match, not only does Tomljanovic have to beat the G.O.A.T. to move on – she has to do it in front of 24,000 screaming fans rooting for her to fail.
---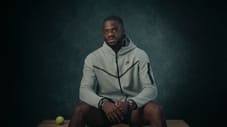 Under Pressure
The young guns continue to shine at the U.S. Open, as women's No. 1 Iga Swiatek, men's No. 3 Carlos Alcaraz, and men's No. 22 Frances Tiafoe reach the quarter finals. Swiatek has an incredible eight titles and 37 consecutive wins coming into this tournament, but the noise of New York City – and the Open's raucous crowd – could throw her off her game. For Tiafoe, it's the chance to achieve a lifelong dream that started on the courts of a Maryland tennis center, where his father, an immigrant from Sierra Leone, worked on the maintenance staff. He's got a chance to become the first American man to win the Open trophy in almost 20 years, but can he make it past Rafael Nadal?
---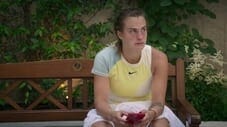 One Last Chance
The 2022 season draws to a close with the ATP/WTA Finals, in which the top eight men and women compete for a huge payday. Taylor Fritz gets a last minute call to join the men's tournament in Turin after an injury to Carlos Alcaraz – but he'll have to play back-to-back matches against Nadal and Djokovic to prove he belongs there. At the women's tourney in Ft. Worth, Aryna Sabalenka is trying to end the hardest year of her career on a high note – but to reach the final, she'll need to take down Iga Swiatek, the seemingly unstoppable No. 1. The odds are against her, and there's only one thing Sabalenka knows for sure: when in trouble, hit harder.
Break Point
Name: Break Point
Description: Travel alongside some of the world's most talented tennis players as they swing for greatness and Grand Slams through an action-packed season.
Seasons: 1
Country: United States
Director(s): Paul Martin, James Gay-Rees
Genre: Documentary
Companies: Box to Box Films, Netflix