Ben Kingsley, born Krishna Bhanji on December 31, 1943, in Scarborough, Yorkshire, England, is a highly acclaimed actor known for his remarkable performances on stage and screen. With his diverse range of roles and undeniable talent, Kingsley has become a household name in the entertainment industry. From his humble beginnings to his international fame, this article explores the life and career of Ben Kingsley, shedding light on his achievements, awards, and contributions to the world of acting.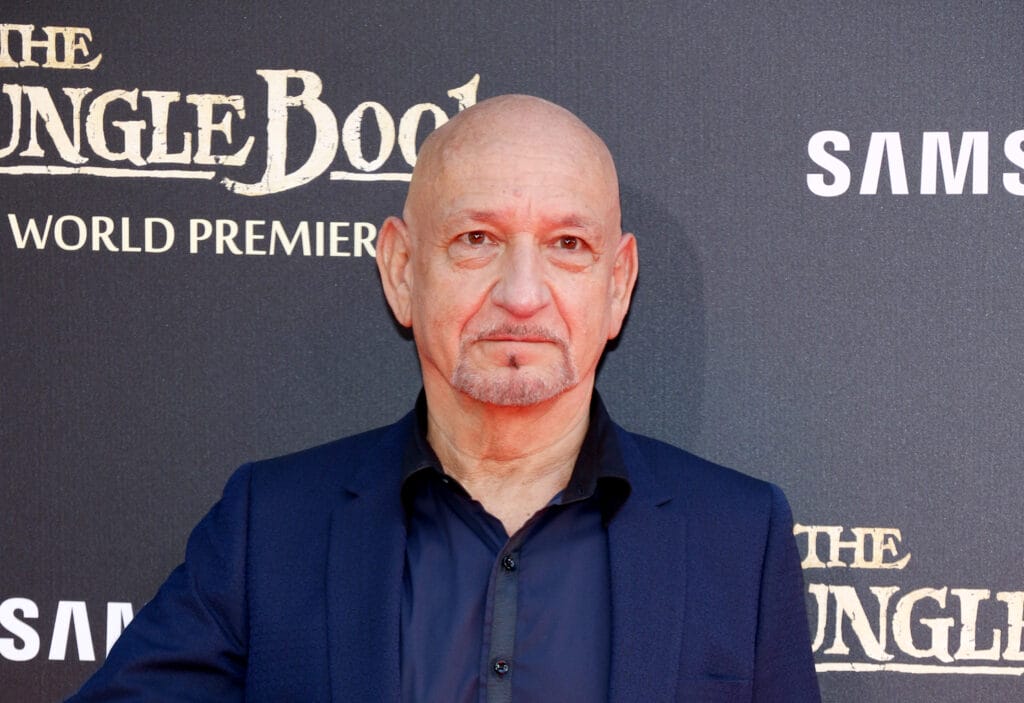 Early Life and Training
To understand Sir Ben Kingsley's illustrious acting career, one must first look to his early life and training.
Kingsley was born Krishna Bhanji in Scarborough, Yorkshire, England in 1943. He was born to Gujarati Kenyan father, Rahimtulla Harji Bhanji, and English mother, Anna Lyna Mary Goodman. Kingsley's father was a medical doctor. Kingsley was raised in Pendlebury, near Manchester. At 6 years old, Kingsley was sent to boarding school, but often ran away. He took up acting at age 15.
Kingsley enrolled at Manchester Polytechnic, studying drama. He then went on to perform with the Royal Shakespeare Company, honing his craft and gaining experience. His breakthrough performance was in the Royal Court Theatre production of "Sloane," which led to his first film role in 1972's "Fear Is the Key."
Kingsley's dedication to his training and craft has served him well. With a career spanning over 50 years, 16 BAFTA nominations, and an Oscar for Best Actor for his role in "Gandhi" (1982), Kingsley is regarded as one of the finest actors of his generation. His versatile and intense performances in film, television and stage have cemented his place in acting history. Kingsley was knighted in 2002 for his contributions to drama.
Through discipline, practice, and persistence, Kingsley transformed his passion for acting into a prolific and impactful career. His lifelong commitment to perfecting his craft and pushing the boundaries of character serve as an inspiration. Kingsley's journey from runaway schoolboy to 'Sir' is a testament to following one's dreams and never giving up in the face of challenges or obstacles.
Breakthrough Role and Rise to Fame in Gandhi (1982)
Your breakthrough role as Mahatma Gandhi in the 1982 film Gandhi earned you international acclaim and recognition. Portraying the iconic leader of India's non-violent civil rights movement was a pivotal point in your esteemed career.
To prepare for the role, you lost a significant amount of weight to physically resemble Gandhi. You also studied Gandhi's writings and speeches to capture his peaceful spirit and moral authority. Your dedication and nuanced performance earned you the Academy Award for Best Actor – a remarkable achievement for a film depicting the life of an Indian leader, and a testament to your ability to inhabit complex historical roles.
Gandhi's impact was felt around the world, and your performance introduced his message of non-violent protest and moral courage to a global audience. The film was a commercial and critical success, gaining eight Academy Awards including Best Picture. Your own win as Best Actor cemented your status as one of the most gifted actors of your generation.
In the following years, you continued to choose impactful roles highlighting moral and social issues, including those in Schindler's List (1993), Sexy Beast (2000), and Hugo (2011). However, your role as Gandhi remains one of your most acclaimed and influential performances, bringing empathy and insight to your interpretation of the Indian leader's vision. Your memorable depiction of this 20th-century icon continues to inspire new generations.
Decades later, your performance as Gandhi still resonates as a triumph in cinema and a catalyst for spreading his timeless message of truth, love, and sacrifice to audiences around the world. Portraying such an influential figure at a pivotal time in India's history was a crowning achievement in your distinguished career.
A Knighthood and Continued Success in the 1980s
By the 1980s, Sir Ben Kingsley had established himself as a critically acclaimed actor, earning numerous accolades for his performances. His knighting in the New Year Honours 1982 solidified his status as an influential member of the film industry.
Continued Acclaim and Recognition
Kingsley continued earning praise for his work, including a BAFTA nomination for Best Actor in a Leading Role for the biographical film Gandhi in 1982. His moving and thoughtful portrayal of the inspirational leader Mahatma Gandhi earned him international renown. Kingsley demonstrated his range in films like Turtle Diary (1985), Maurice (1987), and Pascali's Island (1988).
A Busy Decade
The 1980s were an industrious decade for Kingsley. In addition to the films previously mentioned, he starred in The Bounty (1984) with Mel Gibson and Anthony Hopkins, appeared in the made-for-television films Silas Marner (1985) and The Browning Version (1985), and voiced characters in the animated films The Wind in the Willows (1983) and When the Wind Blows (1986).
Continued Success in Various Genres
Kingsley's achievements showcase his ability to succeed in multiple genres. Whether in historical dramas, biopics, literary adaptations, or animated films, Kingsley brings dedication, nuance, and passion to each role. His knighthood recognized not only his individual performances and films but also his valuable contribution and commitment to the arts in Britain. Though a prestigious honor, for Kingsley the knighthood merely affirmed what he had always known—that he was born to tell stories and bring characters to life. His drive and devotion to his craft propelled him to become one of the most respected actors of his generation.
Transformation and Success in the 1990s and 2000s
Sir Ben Kingsley entered the 1990s with a revitalized career and a desire to take on more complex, transformative roles. His performances in the following decade showcased his tremendous range and cemented his status as one of the greatest actors of his generation.
A Memorable Performance in Schindler's List
In 1993, Kingsley delivered a riveting performance as Itzhak Stern in Steven Spielberg's acclaimed Holocaust drama Schindler's List. As Oskar Schindler's Jewish accountant, Kingsley brought depth, nuance and humanity to the role. The film was a massive critical and commercial success, winning seven Academy Awards including Best Picture. Kingsley's understated yet powerful performance reminded audiences and critics alike of his ability to completely inhabit a character.
An Impressive Array of Roles
The 1990s and 2000s saw Kingsley take on an impressive array of roles in films covering numerous genres. He earned acclaim for his performances as Persian king Xerxes in 300 (2006), a Jewish immigrant in Lucky Number Slevin (2006), and a proud Italian immigrant in You Kill Me (2007). During this time, Kingsley frequently collaborated with director Ismail Merchant on films like The Remains of the Day (1993) and Arcadia (2012).
Awards and Honors
Kingsley's transformative work in this era garnered significant awards and honors. In 2001, he received a star on the Hollywood Walk of Fame. He earned an Emmy nomination for Outstanding Lead Actor in a Miniseries or Movie for Mrs. Harris (2005), in which he played Dr. Herman Tarnower. The Shakespearean actor was also knighted in the 2002 Queen's New Years Honours List for services to drama, cementing his status as an icon of British theater and film.
Through constantly challenging himself with complex roles across all genres, Sir Ben Kingsley established himself in the 1990s and 2000s as a versatile, detail-oriented performer with an extraordinary gift for transformation and nuance. His memorable performances in this era showcase the tremendous depth and humanity he brought to each role.
Recent Projects
Sir Ben Kingsley has continued to take on a variety of high-profile roles in recent years.
In 2016, Kingsley joined the Marvel Cinematic Universe, portraying Trevor Slattery in Iron Man 3 and reprising the role in All Hail the King, a Marvel One-Shot short film. His character is a failed actor hired to portray a terrorist leader called The Mandarin. Kingsley's comedic performance was praised by critics and audiences.
Kingsley has also done voice work for major franchises, including the video game adaptation of the Ender's Game film, in which he reprised his role from the movie as Mazer Rackham, and the Disney animated film The Jungle Book, in which he voiced the character of Bagheera.
Indie Films and Television
Beyond big-budget blockbusters, Kingsley continues to star in independent films. In 2017, he appeared in The Ottoman Lieutenant with Michiel Huisman and Hera Hilmar. The film is a historical romantic drama set during World War I. That same year, Kingsley starred opposite Noomi Rapace in What Happened to Monday, a dystopian science fiction film.
On television, Kingsley received critical acclaim for his role as Dr. Edmund Weir in the Netflix psychological thriller series Perpetual Grace, LTD. He was nominated for a Satellite Award for Best Supporting Actor in a Series, Miniseries, or TV Film for his performance. The show ran for one season in 2019.
Kingsley brings a sense of gravitas and authenticity to every role he takes on, whether in a summer blockbuster, an intimate indie film, or a streaming series. At nearly 80 years of age, he remains an acting legend and shows no signs of slowing down, with several films due for release in 2022 and beyond. Through over 50 years in film and television, Kingsley has established himself as one of the most versatile and respected actors of his generation.
As you have seen, Sir Ben Kingsley has had an illustrious acting career spanning over 50 years. His dedication to his craft and ability to fully transform into vastly different characters has allowed him to take on many memorable roles. While he started on the stage, he found widespread fame and success in film, earning accolades and awards along the way. His memorable performances have spanned many genres, from the historical epic Gandhi to the psychological thriller Shutter Island. Kingsley continues to challenge himself with complex, multi-faceted roles. His passion for acting shows no signs of slowing down. Kingsley's impressive body of work and longevity in the entertainment industry serve as an inspiration. His story highlights what one can achieve through hard work, perseverance, and the pursuit of excellence in one's chosen field.