The European Cultural Centre (ECC) recently inaugurated the sixth edition of its extensive biennial architecture exhibition titled Time Space Existence. The group show opened on the 20th of May and will run until the 26th of November, 2023, at Palazzo Bembo, Palazzo Mora and the Marinaressa Gardens, in the heart of Venice, Italy.
The 2023's edition of Time Space Existence will draw attention to the emerging expressions of sustainability in its numerous forms, ranging from a focus on the environment and urban landscape to the unfolding conversations on innovation, reuse and community. In response to climate change, exhibited projects will investigate new technologies and construction methods that reduce energy consumption through circular design and develop innovative, organic and recycled building materials.
Participants will also address social justice by presenting living solutions envisioned for displaced communities and minorities, while others will examine the tensions between the built urban environment and the nature surrounding it, identifying opportunities for coexistence.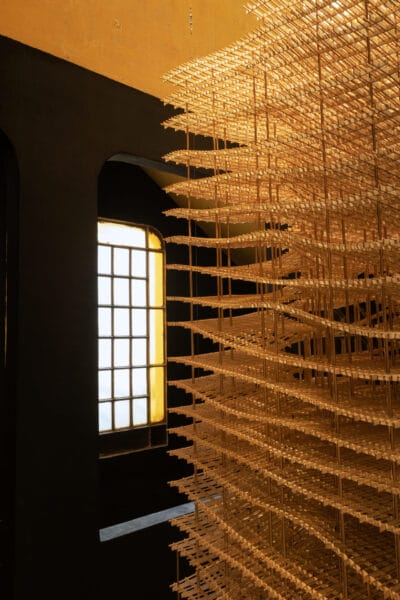 Organised by ECC Italy, the exhibition will feature an international and eclectic group of architects, designers, artists, academics, and photographers. As of May 2023, they will gather in Venice to explore our relationship with space and time through different mediums and from diverse perspectives. The combination of expertise and background will lead to an exhibition that aims to re-envision new ways of living and rethink architecture in today's context. Rachele De Stefano, Head of Architecture at ECC Italy explains:
With our architecture exhibition we continue the re- search on the fundamental topics of time, space and existence. We started this project back in 2011 with the idea of bringing together in Venice a group of architects, designers, academics, and creatives working across disciplines, and to promote exchange among different cultures and initiate an engaging dialogue.
With this exhibition we hope to provide everyone with the opportunity to discover different voices and perspectives on architecture, while also raising awareness of the fundamental issues in contemporary architecture nowadays.
Time Space Existence not only aims to be a display but also a living workshop where established and emerging practitioners can work together and present their own visions on the status of architecture and the built environment nowadays. By bringing together ideas from across the world, the exhibition presents itself as a platform for exchange and experimentation, and strives to stimulate an engaging dialogue that is inclusive of all voices.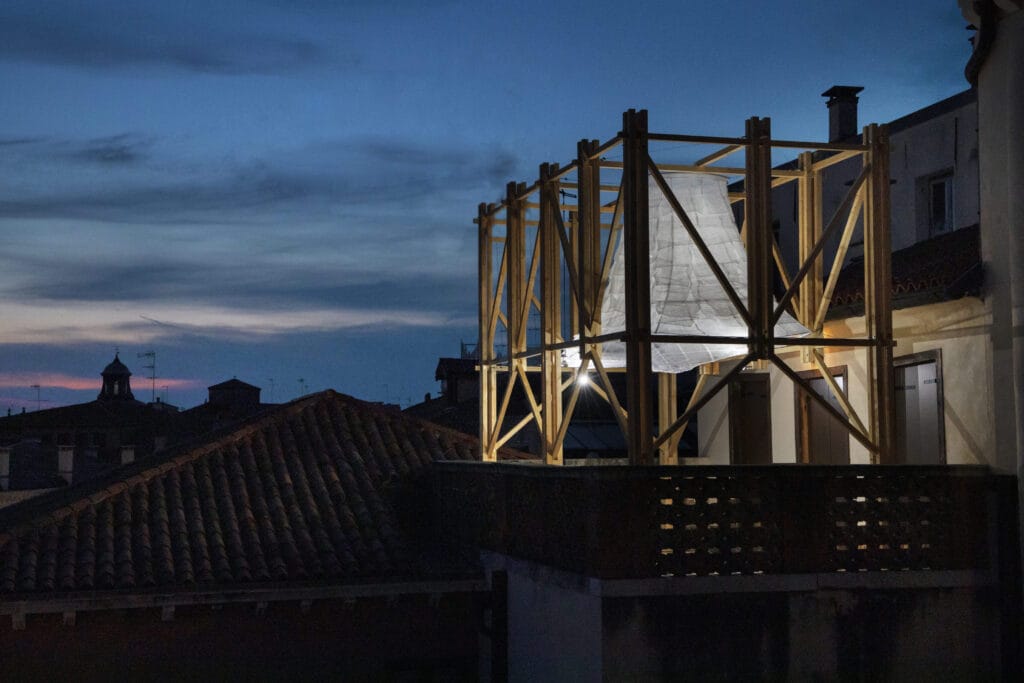 Website & Catalogue
To enhance the experience of the exhibition digitally, Time Space Existence will be available through a dedicated website accessible at timespaceexistence.com. The exclusive platform will present the group show as a whole as well as feature the complete list of participants and their respective, individual profiles, providing all necessary information about their practice. In parallel, through the website visitors can also experience the exhibition online by means of immersive virtual tours, written and filmed stories, and conversations with participants.
As an extension of the exhibition itself, the official catalogue of the sixth edition of Time Space Existence, curated and designed by the ECC Italy team and crafted by local printer Grafiche Veneziane, is dedicated to all the projects presented in the exhibition in Venice. The catalogue will accompany and guide visitors through the exhibition and will be available in two printed versions: a collectable hardcover publication and a paperback one; as well as digitally and downloadable on the exhibition's website.
2023 Programme
Throughout the six months of opening, the group show will be complemented by an inspired programme of talks, conferences and workshops that will highlight and deepen the main topics of this year's show. Every month, several practitioners and academics will join ECC Italy in Venice with the aim to bring to the table case studies for an opportuni- ty to discuss current issues in architecture and design.