San Juan, Puerto Rico, 31 May, 2023 |SRG Studios is proud and excited to release the first Champion Shift teaser, with a first look at Sun Wukong. Champion Shift is a co-op action roguelike set in a world of magical futurism where players take the roles of mythical legends with the ability to change forms into a variety of different vehicles.
The first gameplay teaser shows Sun Wukong's upgrades, like the Chakrams in Champion mode and the lethal Turbo Blades in Vehicle mode. Champions also control the power of thunder, among other mythical upgrades, which Wukong uses to strike enemies from a distance. Check out the full teaser below.
In Champion Shift, The Dominion looms over everything; a shadow corporation bent on world domination. The balance has shifted, as ancient artifacts have given the corporation the ability to summon and capture legendary Champions of myth in an attempt to capture the powers within them.
Although weakened by their arrival, Sun Wukong along with the other captured champions, managed to escape their shackles and vanish into the streets. Now, the hunt begins; equipped with the newfound power to shift into vehicle forms, it's time to fight your way into the heart of the Dominion and destroy it from within. Revenge is a dish best served cold.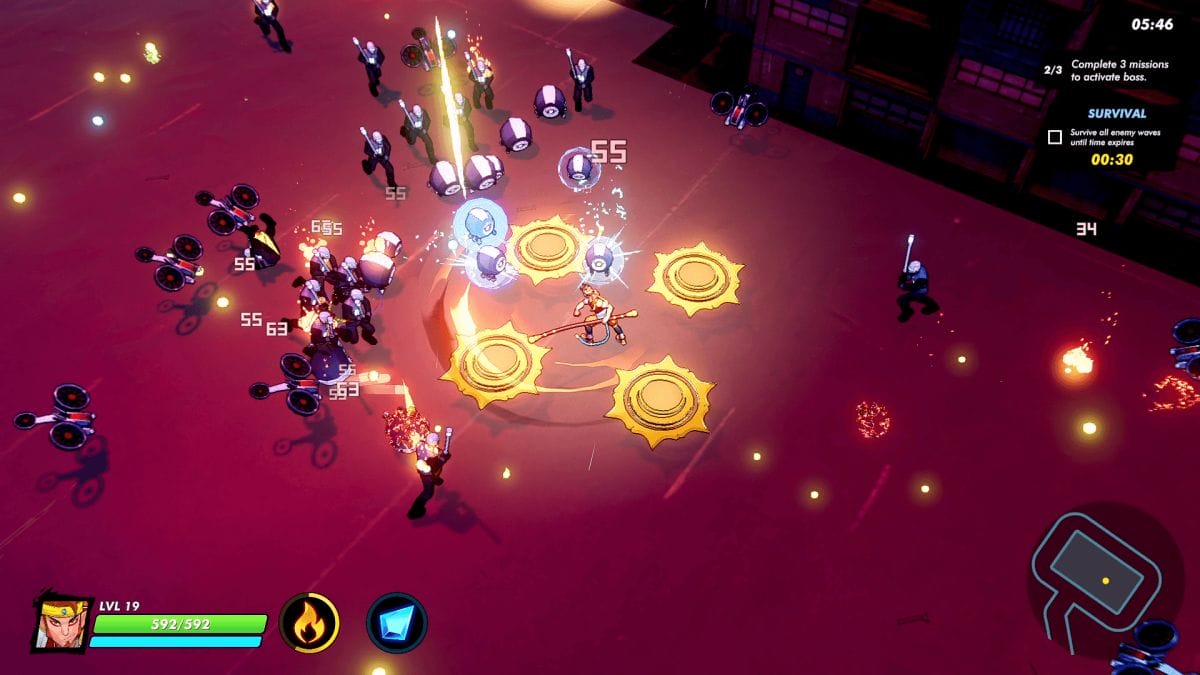 Each champion has its own set of skills and abilities that you can use to decimate your foes. No champion will traverse the dangers of the Dominion in one single playthrough, but falling short is part of the fun. Try out different champions, skills, and upgrades and defeat the final boss – alone or with up to three other friends.
Does the Dominion pose too much of a challenge, or do you find it too easy to reach the final boss? Tweak the difficulty of your runs to craft the perfect challenge.
Features:– Unlock globally iconic legendary champions, such as Sun Wukong, Athena, Gilgamesh and many more!
– Simple controls with default auto attacks and the option to manually aim.
– Survive challenging and rewarding enemy encounters that test your playstyle and strategy.
– Shift forms between Vehicle and Champion, each with their own playstyles, strengths and weaknesses.
– Hundreds of abilities and boons allow you to construct your perfect run.
– Play solo or co-op with up to 4 players.
Champion Shift is now available to wishlist on Steam, and is slated to release later this year.