Dracula, by Bram Stoker is a movie directed by Francis Ford Coppola starring Gary Oldman, Winona Ryder, Anthony Hopkins and Keanu Reeves. And, yes, it is based on a book.
There are many adaptation of Dracula and there is one movie directed by Murnau (who did not want to call it Dracula so as to save himself the author´s rights). However, if I have to pick and choose, I settle for this Bram Stoker Dracula, by Francis Ford Coppola.
[fvplayer id="5″]
Storyline
A mysterious Count from Transylvania decides to buy several properties before moving to London. The name of the Count is known to all: Dracula.
The Movie. Review
Firstly: The movie is a gem of beauty and photography. Yes, some might say it is excessive, but we are talking about Coppola and, you may like him or not, but this is Coppola and he runs risks (consider Apocalypse Now). The transitions between scenes are marvelous, the music is extreme and artistic direction is precious.
More thing: it has an exceptional cast (including Anthony Hopkins) in which Keanu Reeves looks great in the role of Harker (co-star). Winona Ryder is terrific as usual: she is an exceptional actress that has not done as best as she should, perhaps because of her personal circumstances or simply because she has not been dedicated enough (now with Stranger Things it looks like things are better for her, we still wait for the sequel of Beetlejuice).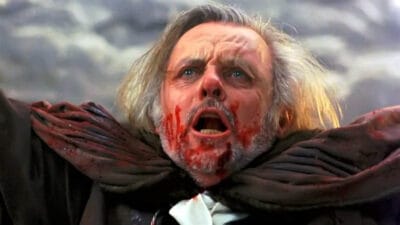 And, lastly (for me the most important thing): we have Coppola. Yes, he has done good and bad movies, but this is one of the good ones. True, it is not everyone´s favorite, but with a guy who did The Godfather… we will do better by keeping our mouth shut.
In case you haven´t noticed it yet, I love this movie and I find it is pretty faithful to the book, not just because of the plot (which it respects), but how Stoker´s prose is done on the screen with lively colors in the Irishman´s lively descriptions (rumor has it he was a drunkard, another fact to make me like this movie even more).
I give this movie five stars because it deserves them and because I am the author of this review.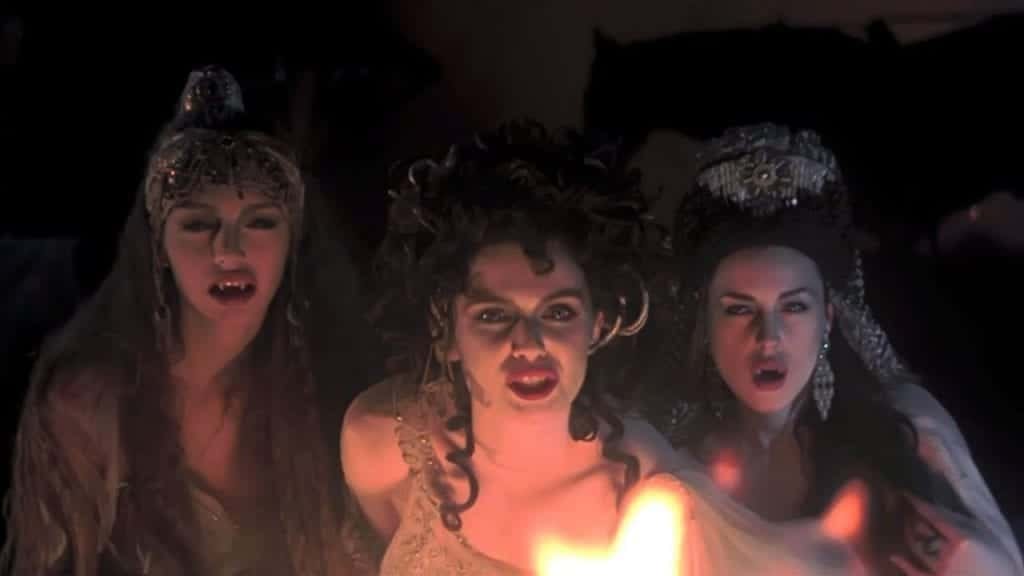 About the Reviews
A special note about the reviews of this movie, which has become a classic (in spite) of the first opinions of the experts who "destroyed" it a lot. Coppola confessed in an interview that he "copied" some things directly, nothing to be objected by that, and a thousand reviewers dedicated themselves to talk about those movies they had to see (them and nobody else it seems). However it may be, the movie is admired by millions of viewers so, (for once) we will be democratic.
Director: Francis Ford Coppola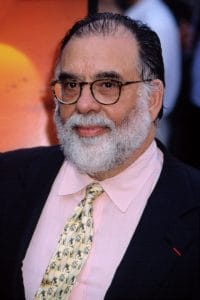 Francis Ford Coppola was born on April 7, 1939 in Detroit, Michigan.
Coppola attended Hofstra University, where he studied drama and theater.
After college, he returned to California, where he began writing screenplays and working as a film editor.
His first feature-length film, Dementia 13, was released in 1963.
Coppola won two Academy Awards for his direction of The Godfather (1972) and The Godfather Part II (1974).
He wrote and directed the dialogue-free horror movie Bram Stoker's Dracula (1992).
Coppola went on to become a successful producer, with credits including Apocalypse Now (1979), Rumble Fish (1983), Peggy Sue Got Married (1986), and The Outsiders (1983).
In 2009, he directed the musical drama Tetro and the youth drama Twixt in 2011.
He co-founded American Zoetrope with George Lucas in 1969, a film production company responsible for commercially successful films such as The Conversation (1974) and One from the Heart (1982).
In 1996, Coppola was awarded the Palme d'Or at Cannes for his crime drama The Conversation.
Cast
| | |
| --- | --- |
| Gary Oldman / Dracula | Winona Ryder / Mina Murray / Elisabeta |
| Anthony Hopkins / Professor Abraham Van Helsing | Keanu Reeves / Jonathan Harker |
Richard E. Grant
Cary Elwes
Billy Campbell
Sadie Frost
Tom Waits
Monica Bellucci
Bram Stoker's Dracula (1992)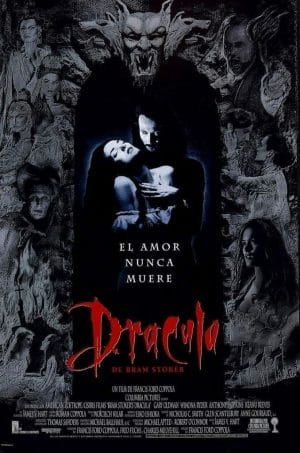 Movie title: Bram Stoker's Dracula
Movie description: When Dracula leaves the captive Jonathan Harker and Transylvania for London in search of Mina Murray, the reincarnation of Dracula's long-dead wife Elisabeta, obsessed vampire hunter Dr. Van Helsing sets out to end the madness.
Date published: January 20, 2022
Country: United States
Duration: 130 mins
Director(s): Francis Ford Coppola
Writer(s): James V. Hart
Cinematography: Michael Ballhaus
Music: Wojciech Kilar
Actor(s): Gary Oldman, Winona Ryder, Anthony Hopkins, Keanu Reeves, Richard E. Grant, Cary Elwes, Sadie Frost, Tom Waits, Bill Campbell, Monica Bellucci, Jay Robinson
Genre: Horror
Companies: Columbia Pictures, American Zoetrope, Osiris Films
Summary
I give this movie five stars because it deserves them and because I am the author of this review.